Montecito Acquires Flagship Location for Eye Care Leader in Philadelphia Area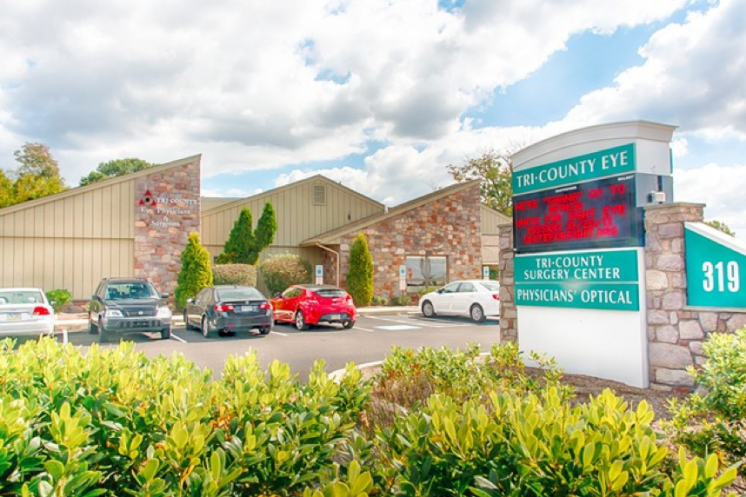 Montecito Medical Real Estate, a premier owner of medical office properties throughout the U.S., has completed the acquisition of a medical office building and surgery center leased to a market-leading ophthalmology group in the greater Philadelphia area.
The 20,199 square-foot, two-story building, located in Southampton, Pennsylvania, is the flagship location for Tri-Century Eye Care, the largest and most enduring full-service eye care practice in suburban Bucks County.
"The Philadelphia suburbs are a medical marketplace that is both proven and growing with new opportunities, and we are pleased to have formed a long-term tenant relationship with a leading ophthalmological group in this region," said Chip Conk, CEO of Montecito Medical. "This property is an outstanding way for our company to establish a footprint in Bucks County and the Philadelphia area."
Tri-Century Eye has served the market area for almost 50 years, has a total staff of more than 160 that includes ophthalmologists, optometrists, opticians, certified ophthalmic assistants and support personnel.
The practice provides state-of-the-art, high-quality, comprehensive and specialty ophthalmology services, advanced refractive cataract surgery, diagnosis and treatment of eye disease, glaucoma and retinal disorders, laser vision correction, oculoplastic cosmetic eyelid and reconstructive surgery, pediatric ophthalmology, routine vision care exams, contact lens fittings and low vision rehabilitation.
The surgery center includes two surgical suites, a laser suite, and pre- and post-operative anesthesia care units equipped with state-of-the-art surgical and patient monitoring equipment. The center is staffed by surgeons, RNs, certified nurse anesthetists and board-certified anesthesiologists.
In addition to the Southampton clinic and surgery center, the practice operates five other locations in New Britain, Warminster, Langhorne and Bristol.
The property offers convenient access to both Interstate 276 (Pennsylvania Turnpike) and Street Road (Highway 132). Its strategic location in Bucks County, a highly affluent and growing suburban market where the average age is 45 (seven years above the national average), helping to drive strong demand for healthcare services and eye care in particular.
The Southampton acquisition is the second for Montecito so far in January 2021. "We are coming off a record month for our company in December," Conk said, "and our strong momentum is continuing into 2021 with a full pipeline and a number of additional transactions on which we expect to close in the first quarter of the year."
About Montecito Medical
Montecito Medical is one of the nation's largest privately held companies specializing in healthcare-related real estate acquisitions and partnering with physicians and developers to fund development of medical real estate. The company also supports providers with a suite of AI-powered technology solutions that increase revenues, reduce costs and build physician wealth. Since 2006, Montecito has completed transactions involving more than $5 billion in medical real estate. Headquartered in Nashville, TN, the company has been named for five consecutive years as a "key influencer in healthcare real estate" by GlobeSt.com and the editors of Real Estate Forum. For more information, please visit www.montecitomac.com.
---
Go Back