For three consecutive years, Montecito has been named the key influencer in healthcare real estate.

Montecito ranks among the largest privately held buyers of medical office properties, with more than $5.1 billion in acquisitions to date. Our success is supported by three solid pillars:

Real estate &
financial expertise
Medical real estate is our sole focus for acquisitions, and we have $1 billion in capital ready to invest
Superior, proprietary
technology use Ai
Leveraging big data, analytics and Ai, we can accurately assess the value of 54,000 medical office properties and identify new opportunities.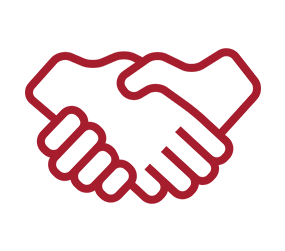 Trust stemming from
personal relationships
We treat sellers as partners, structuring transactions to meet their unique needs and enabling them to share in our success.
We're No. 1 for a reason.
Actually, 9 reasons.
Montecito's distinctive approach has proven extremely popular with physician groups, health systems and developers — and is becoming a new model for the industry.
Sellers receive top dollar for their medical real estate and can continue to manage their property if they choose.
We empower physicians to be our long-term partners in building wealth and strengthening their practices.
We structure deals to align the frequently competing interests among physicians in a group.
Montecito enables owners to maintain a minority ownership share in their property after the sale, with opportunities for regular cash flow and important tax benefits.
Thanks to our proprietary technology platform, we can accurately evaluate every medical market in America and assess more than 54,000 medical office properties.
Unlike REITs, our acquisitions focus entirely on medical office real estate.
We are utterly unbureaucratic. With Montecito, you will always deal with a high-level decision maker.
Working with some of the country's largest institutional investors, we have the cash to maintain a steady pipeline of medical real estate acquisitions.
When we commit to a deal, we close on it — even when they're large, complex, and on a fast track.
---
Reinvesting
PREP:

How Physicians Enjoy a Second Bite of the Apple

Through Montecito's unique Physician Real Estate Partnership (PREP), sellers can reinvest in their property while enjoying a number of additional advantages.
Research & Analytics
Our technology platform is revolutionizing how medical real estate is bought and sold.
Montecito's proprietary data platform, powered by the Scout Insight decision-support engine, provides an unrivaled degree of information about local markets, healthcare utilization and medical office properties in the United States — information that translates into advantages and opportunities for physician groups, developers and investors.
MOBs For Sale
Based on market conditions, Montecito periodically offers select medical office buildings for sale as a one-off opportunity.
We create wins for all parties in medical real estate transactions.
For more information, click below to learn more.