Montecito acquires medical property in Virginia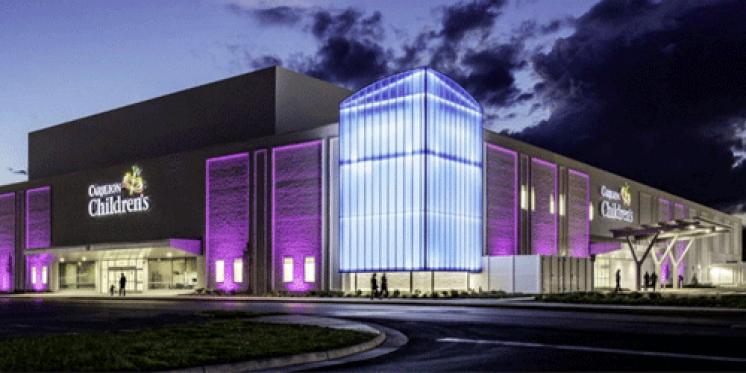 Montecito Medical, a leading acquirer of medical office properties nationwide, has acquired a 209,000-square-foot medical office property in Roanoke, Virginia.
The two-story building is tenanted by Carilion Children's Clinic.
"This is a remarkable medical real estate asset located in an attractive market area," said Rus Gudnyy, Senior Vice President of Investments at Montecito Medical. "We are thrilled to have the opportunity to establish a long-lasting relationship with Carilion Clinic."
The Carilion Clinic is in the heart of the Tanglewood Center, an 800,000-square-foot mixed-use center that includes retail, dining and entertainment venues for the Roanoke community. The mall property was not part of Montecito's acquisition.
Based in Roanoke, Carilion Clinic is a non-profit, integrated healthcare organization that provides care for nearly one million Virginians and West Virginians. Carilion is a dominant health system in Southwest Virginia, owning and operating seven hospitals as well as Radford University Carilion and a joint venture medical school and research institute with Virginia Tech.
The transaction expands Montecito's extensive Virginia footprint that includes four other properties acquired in the past year. "We have deep roots in Virginia and are excited by the opportunities here to invest in medical real estate while helping providers build wealth and serve their patients more effectively," said Chip Conk, CEO of Montecito Medical.
About Montecito Medical
Montecito Medical is one of the nation's largest privately held companies specializing in healthcare-related real estate acquisitions and partnering with physicians and developers to fund development of medical real estate. The company also supports providers with a suite of AI-powered technology solutions that increase revenues, reduce costs and build physician wealth. Since 2006, Montecito has completed transactions involving more than $5 billion in medical real estate. Headquartered in Nashville, TN, the company has been named for five consecutive years as a "key influencer in healthcare real estate" by GlobeSt.com and the editors of Real Estate Forum. For more information, please visit www.montecitomac.com.
---
Go Back