Montecito Acquires New Medical Office Building Connected to Methodist Healthcare in San Antonio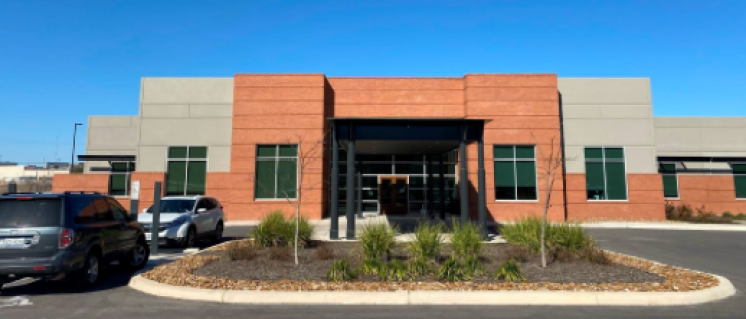 Montecito Medical, a premier owner of medical office properties throughout the U.S., has completed the acquisition of a new medical office building in the San Antonio area whose tenants include the market's dominant health system and two market-leading specialty providers.
The property, located in the affluent suburb of Westover Hills, encompasses 29,375 square feet and was completed in 2020. Methodist Healthcare System of San Antonio, one of the city's largest employers, leases 13,336 square feet, while most of the remaining space is occupied by South Texas Radiology and San Antonio ENT.
The newly constructed medical office building is also adjacent to the future, 70-acre campus of Methodist Westover Hills.
"The Westover Hills Medical Office Building offered us a compelling opportunity to invest in a brand new facility, in a location with extremely attractive demographics, and to begin long-term relationships with an outstanding health system and highly respected physician groups," said Chip Conk, CEO of Montecito Medical Real Estate. "On top of that, San Antonio is a vibrant healthcare market that we have been wanting to enter when we found the right property. We very pleased to have been selected as the buyer for this asset."
Methodist Healthcare offers a full range of specialties through a network of acute care facilities, satellite offices, and 2,700 employed physicians in greater San Antonio. The health system's locations extend broadly across South and West Texas to Lubbock, El Paso, Laredo, Corpus Christi and McAllen. Methodist will provide cardiology services at the Westover Hills location.
South Texas Radiology is a full-service outpatient diagnostic imaging and interventional radiology group with a history in San Antonio that spans more than 50 years. The group maintains 22 facilities across the area. At the Westover Hills Imaging and Interventional Center, the group provides a range of imaging services that include CT scans, MRI, nuclear medicine, ultrasound, x-ray and pain management.
San Antonio ENT leases just over 5,000 square feet of space in the building. The group delivers otolaryngology services — including treatment for hearing, sinus conditions and allergies — and performs head and neck surgeries at five locations in the San Antonio area.
"Our group has been designing and developing MOBs now for several years, and when we look for a buyer, we are first and foremost looking for a relationship," said Dr. Patrick Brown of San Antonio ENT. "We manage these projects very carefully, and it is important for us to ensure that the new owner shares the same vision."
The property is advantageously located at 5715 Rogers Road on San Antonio's northwest side, adjacent to a heavily trafficked retail area and less than 20 minutes from the city's central business district. Westover Hills is a fast-growing, high-income community that is home to a number of master-planned residential neighborhoods as well as large-scale operations by five Fortune 500 companies. Within a five-mile radius, the average annual household income exceeds $86,000, and the number of residents is projected to grow steadily over the next five years.
In evaluating the acquisition opportunity, Conk noted, Montecito deployed Scout Intel, a next-generation data engine that incorporates artificial intelligence and machine learning to help companies make more informed decisions about where to grow and where to situate their facilities. In conjunction with data scientists at SwitchPoint Ventures, Montecito helped bring Scout Intel to market, and the platform now serves companies across a range of industries.
The Westover Hills acquisition continues the expansion of Montecito's fast-growing footprint in Texas. In the past year, the company also has acquired medical office properties in Corpus Christi, Tyler, Texarkana, Katy, and Sunnyvale.
About Montecito Medical
Montecito Medical is one of the nation's largest privately held companies specializing in healthcare-related real estate acquisitions and partnering with physicians and developers to fund development of medical real estate. The company also supports providers with a suite of AI-powered technology solutions that increase revenues, reduce costs and build physician wealth. Since 2006, Montecito has completed transactions involving more than $5 billion in medical real estate. Headquartered in Nashville, TN, the company has been named for five consecutive years as a "key influencer in healthcare real estate" by GlobeSt.com and the editors of Real Estate Forum. For more information, please visit www.montecitomac.com.
---
Go Back