Montecito Acquires New Medical Office Building Near Indianapolis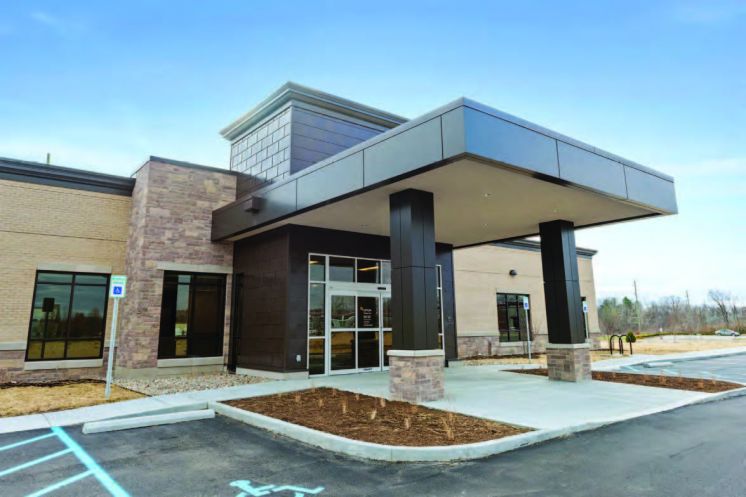 Montecito Medical, a premier owner of medical office properties throughout the U.S., has completed the acquisition of a new, fully occupied medical office building in the Indianapolis area.
The property, located in the affluent suburb of Zionsville, encompasses 12,294 square feet. The building, completed in 2020 and 100% leased, is the new location for a successful and well-established primary care provider in Zionsville.
"The Zionsville location represents the fourth medical office asset we have acquired in this area, so we are obviously very bullish about Central Indiana," said Chip Conk, CEO of Montecito Medical Real Estate. "We are proud to own this beautiful, brand-new building with one of the most desirable locations in the whole Indianapolis area."
The property is advantageously located at 10649 Bennett Parkway on Indianapolis' northwest side, near the junction of US Highway 421 and Interstate 465 and close to both sizable residential and busy commercial areas. Zionsville, with a population of 26,000, is one of Indiana's most affluent communities. It has been rated as the safest, most family-friendly and most successful city in the state, and as one of the five best cities to live in Indiana.
In December 2020, Montecito acquired two other primary care medical office facilities in the area, on Marsh Road on the northwest side of Indianapolis and in Franklin, Indiana.
About Montecito Medical
Montecito Medical is one of the nation's largest privately held companies specializing in healthcare-related real estate acquisitions and partnering with physicians and developers to fund development of medical real estate. The company also supports providers with a suite of AI-powered technology solutions that increase revenues, reduce costs and build physician wealth. Since 2006, Montecito has completed transactions involving more than $5 billion in medical real estate. Headquartered in Nashville, TN, the company has been named for five consecutive years as a "key influencer in healthcare real estate" by GlobeSt.com and the editors of Real Estate Forum. For more information, please visit www.montecitomac.com.
---
Go Back