Montecito Acquires NOMS Flagship Building in Sandusky, OH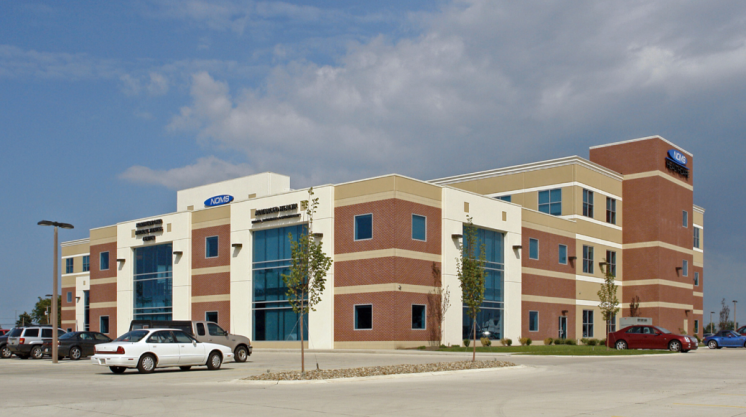 Nashville, Tenn. — Montecito Medical Real Estate, a premier owner of medical office properties throughout the U.S., has completed the acquisition of a medical office building in Sandusky, OH, that represents the flagship location of Northern Ohio Medical Specialists (NOMS).
The three-story, 91,300 square-foot facility is 100% leased to NOMS, a regionally dominant multispecialty practice. The building was constructed in 2009 and significantly enlarged with the major addition of an ambulatory surgery center (ASC) in 2018.
"It is exciting for us not only to acquire an outstanding property like this but also to enter into a mutually beneficial relationship with a market leader like Northern Ohio Medical Specialists as our long-term tenant," said Chip Conk, CEO of Montecito Medical Real Estate. "We could not be more pleased to have been selected as the buyer for this asset, which has everything we look for as highly selective investors in medical real estate."
Established in 1999, NOMS Healthcare is a major provider across Northern Ohio, with 45 locations and more than 260 providers in 30 different medical specialties.
The Sandusky location serves as a hub for 24 different specialties, including aesthetics, allergy/immunology, audiology, behavioral health, dermatology, diabetology, ENT, eye care, family practice, imaging/radiology, internal medicine, neurology, nutrition, OBGYN, occupational health, orthopedics, physical therapy, podiatry, sports medicine, urgent care oncology and surgical services.
The Sandusky location is strategically located on the south side of the metro area, on a major thoroughfare near the intersection of two large state highways.
Situated halfway between Cleveland and Toledo on the shore of Lake Erie, Sandusky was voted #1 by Forbes magazine during the past decade as "the best place to live inexpensively." The Sandusky MSA boasts a population of approximately 77,000.
The Sandusky acquisition, one of 11 medical office properties that Montecito added to its portfolio in December of 2020, continued the company's strong momentum in the fourth quarter of the year. "We remained active in the medical office marketplace throughout the year, and we continued to see great interest from owners looking to make the most of their medical real estate and free up capital for their strategic priorities," Conk said. "We are reviewing new deals almost every day and have a solid pipeline of transactions under letter of intent as we began the new year."
About Montecito Medical
Montecito Medical is one of the nation's largest privately held companies specializing in healthcare-related real estate acquisitions and partnering with physicians and developers to fund development of medical real estate. The company also supports providers with a suite of AI-powered technology solutions that increase revenues, reduce costs and build physician wealth. Since 2006, Montecito has completed transactions involving more than $5 billion in medical real estate. Headquartered in Nashville, TN, the company has been named for five consecutive years as a "key influencer in healthcare real estate" by GlobeSt.com and the editors of Real Estate Forum. For more information, please visit www.montecitomac.com.
---
Go Back