Montecito Acquires Prime Medical Office/Surgery Center Asset near Wilmington, NC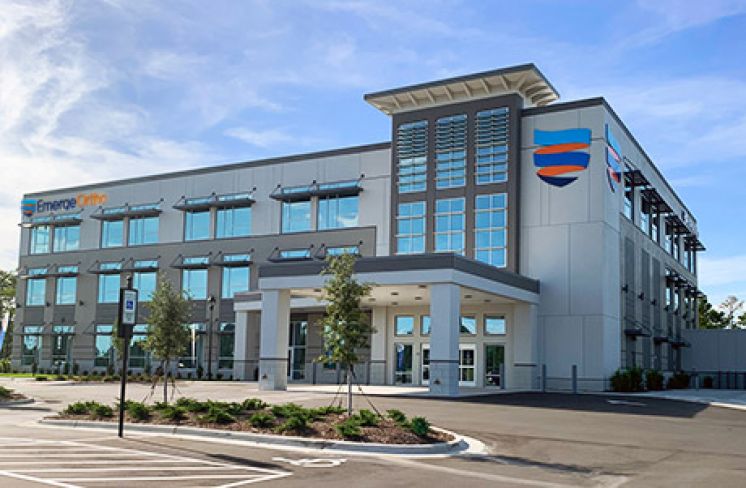 Montecito Medical Real Estate, a premier owner of medical office properties throughout the U.S., has completed the acquisition of the Leland-Brunswick Forest Medical Office Building in Leland, NC. The three-story, 55,590 square-foot facility, completed in 2020, is 100% leased to EmergeOrtho. In addition to medical office space, the building includes a 13,100 square-foot ambulatory surgery center (ASC).
"With this acquisition, we are delighted to expand our well-established and mutually successful partnership with EmergeOrtho," said Chip Conk, CEO of Montecito Medical Real Estate. "The Leland facility has all the attributes that make it an attractive investment for our company — a Class A property in a dynamic medical marketplace, with a dominant specialty provider as a tenant committed to a long-term lease."
EmergeOrtho is the largest, physician-owned orthopedic practice in North Carolina, serving patients in 45 locations across 21 North Carolina counties, with more than 150 surgeons. The group has been recognized for providing world-class care in a full range of orthopedic specialties and subspecialties.
The Brunswick Forest location is a comprehensive facility offering advanced orthopedic and spine care, interventional pain management, diagnostic imaging and complete therapy services. In the first-floor surgery center, which opened in 2020, EmergeOrtho physicians provide care that includes joint replacement surgeries.
The Brunswick Forest office is advantageously situated on the west side of the Wilmington metro area, just off US Highway 17 and adjacent to the award-winning Brunswick Forest master-planned community.
Montecito previously has acquired three medical office properties involving EmergeOrtho and OrthoWilmington. In 2016, Ortho Wilmington was one of four orthopedic groups that merged to form EmergeOrtho. "Our partnership with EmergeOrtho is a great example of the long-term, win-win relationship we work to build with physician groups," Conk said. "We are excited by every opportunity to help these physicians make the most of their medical real estate, and we look forward to many more such opportunities as we go forward together."
"Montecito is a first-class company from top to bottom and one EmergeOrtho and our physicians trust," said Stephen DiBiasi, Chief Executive Officer for EmergeOrtho. "Their reinvestment opportunity for physicians is tops in medical real estate, and sale-leaseback has proven to be a good strategy as we look to redeploy capital to continue growing our practice. It was an easy decision to once again partner with Montecito on our New Brunswick Forest building."
As the company's second completed acquisition in the month of December, the Brunswick Forest MOB acquisition continues Montecito's strong momentum in the fourth quarter of 2020. The company expects to close on a number of additional medical office transactions before the end of the year.
About Montecito Medical
Montecito Medical is one of the nation's largest privately held companies specializing in healthcare-related real estate acquisitions and funding the development of medical real estate. Montecito is a leading resource for both medical real estate owners and healthcare providers seeking to monetize or expand their holdings. Since 2006, it has completed transactions across the United States involving more than $5 billion in medical real estate. Headquartered in Nashville, TN, Montecito has been named as a "key influencer in healthcare real estate" for four consecutive years by GlobeSt.com and the editors of Real Estate Forum. Chip Conk, the company's CEO, was named Healthcare Real Estate Executive of the Year for 2021 by Healthcare Real Estate Insights. For more information about Montecito Medical, please visit www.montecitomac.com.
---
Go Back