Montecito Acquires Second Medical Property in Fort Worth Suburb of Bedford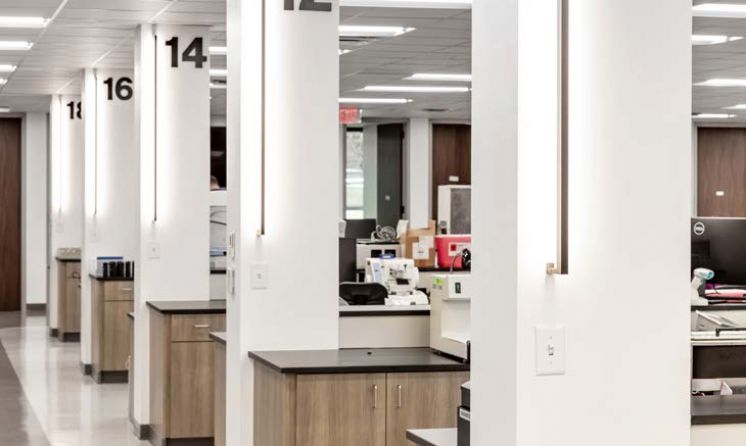 Montecito Medical, a premier owner of medical office properties throughout the U.S., has completed the acquisition of a facility housing a histology lab in Bedford, Texas, an affluent suburb in the Dallas Fort Worth Metroplex.
The property, which offers 16,328 square feet of space, is 100% leased to Texas Digestive Disease Consultants (TDDC).
"We are delighted by the opportunity not only to acquire a newly renovated asset like this but also to partner with one of the foremost gastroenterology groups in the country," said Bryan Brown, Senior Vice President of Acquisitions at Montecito Medical.
The Bedford acquisition is part of a larger portfolio of medical office properties in the Dallas area that Montecito is in the process of acquiring. In October, Montecito acquired another property in the community, Bedford Medical Plaza, along with medical buildings in Rockwall, Denton, Mansfield and Arlington as part of the portfolio. The company will announce additional portfolio transactions as they are finalized.
TDDC operates the Bedford facility as a regional histology lab, where physicians examine tissue samples from biopsies to diagnose and treat disease.
TDDC is a professional association of approximately 230 board-certified gastroenterologists who serve patients in medical offices and hospitals across Texas and Louisiana. The group is part of GI Alliance, the nation's largest network of gastroenterology experts, encompassing physicians at more than 225 locations in 10 states. Dr. James Weber, President of TDDC, also serves as CEO of GI Alliance.
Bedford is an affluent community of roughly 50,000 people in the Dallas/Fort Worth Metroplex, north of Arlington and near DFW International Airport. The Bedford acquisition continues the rapid expansion of Montecito's footprint in Texas. In the past year the company has acquired medical office properties in Arlington, San Antonio, Austin, The Woodlands, Corpus Christi, Tyler, Texarkana, Katy, Rockwall, Denton and Sunnyvale.
"Texas is the fastest growing state, and Dallas-Fort Worth is the nation's fastest growing metro area, so it makes sense that we are growing our company's presence here," said Chip Conk, CEO of Montecito Medical. "We are pleased that, here as in other areas of the country, owners of medical office properties continue to choose Montecito as their partner for building stronger practices through maximizing their real estate opportunities."
About Montecito Medical
Montecito Medical is one of the nation's largest privately held companies specializing in healthcare-related real estate acquisitions and partnering with physicians and developers to fund development of medical real estate. The company also supports providers with a suite of AI-powered technology solutions that increase revenues, reduce costs and build physician wealth. Since 2006, Montecito has completed transactions involving more than $5 billion in medical real estate. Headquartered in Nashville, TN, the company has been named for five consecutive years as a "key influencer in healthcare real estate" by GlobeSt.com and the editors of Real Estate Forum. For more information, please visit www.montecitomac.com.
---
Go Back