Montecito Acquires Trilogy Professional Center in Hagerstown, MD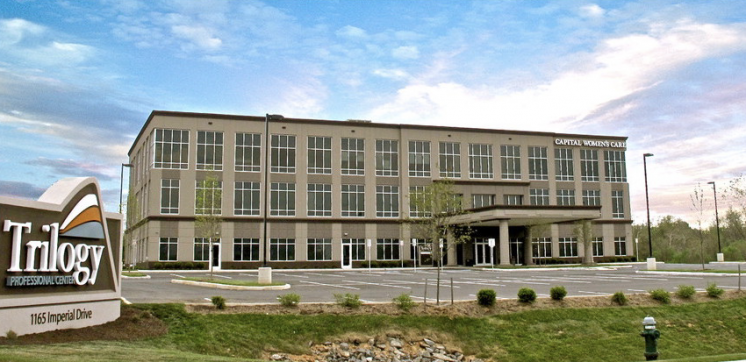 Montecito Medical, a premier owner of medical office properties throughout the U.S., has completed the acquisition of the Trilogy Professional Center, a medical office property in Hagerstown, Maryland.
The three-story, multi-tenant building encompass approximately 54,000 square feet of space. Capital Women's Care, a large women's health practice, serves as the anchor tenant.
"This is a prime medical real estate asset in a growing market with attractive fundamentals," said Colin Verlac, Acquisitions Associate at Montecito Medical. "We are especially excited to begin a long-term relationship with the state's premier women's health group."
Capital Women's Care is the dominant specialty provider in the area, with more than 180 physicians, is the largest OB/GYN practice in Maryland and one of the largest in the United States. The group maintains more than 55 locations across Maryland, Virginia and in the Washington, D.C., area. The Hagerstown location is one of the group's largest offices, occupying more than 36,000 square feet with nine physicians, two physician assistants, eight nurse midwives and three nurse practitioners. At the Hagerstown property, the group provides a full range of women's health services, with specialized space for 3D mammography and a full array of ultrasound for all obstetric and gynecological needs.
We are thrilled to partner with Montecito Medical Real Estate in this transaction," said Mitesh Kothari, M.D., of Capital Women's Care. "This professional office building is special to us as it has allowed our practice to grow and serve the needs of our community for over 10 years. We trust Montecito to care for the building and the needs of our practice for years to come. The entire sale process, from the initial offer to the close of sale, was done in less than three months and their team was professional, respectful, and competent. It was nice to work with them."
Physicians in the group have opted to retain a share of ownership in the property through Montecito's distinctive PREP program, which also provides opportunities to participate in ongoing income from the property and participate in profits when the asset is recapitalized.
The property's other tenant, Premier Spine and Sports Management, occupies approximately 5,700 square feet of space. The practice offers physical therapy and acupuncture treatments as well as the latest, cutting-edge treatments in sports medicine, interventional pain management, and regenerative medicine (platelet-rich plasma and stem cell injections).
Northwest of Washington, D.C., Hagerstown anchors one of the fastest growing metropolitan areas in the United States. The Trilogy Professional Center property sits within a major medical office corridor just due north of State Hwy 40, the main tributary highway in Hagerstown.
"This transaction involving a large and prestigious physician group really puts an exclamation point on what was another record-setting year for our company in 2021," said Chip Conk, CEO of Montecito Medical. "We are gratified that so many owners of medical office properties continue to turn to Montecito to help them make the most of their opportunities in medical real estate."
About Montecito Medical
Montecito Medical is one of the nation's largest privately held companies specializing in healthcare-related real estate acquisitions and partnering with physicians and developers to fund development of medical real estate. The company also supports providers with a suite of AI-powered technology solutions that increase revenues, reduce costs and build physician wealth. Since 2006, Montecito has completed transactions involving more than $5 billion in medical real estate. Headquartered in Nashville, TN, the company has been named for five consecutive years as a "key influencer in healthcare real estate" by GlobeSt.com and the editors of Real Estate Forum. For more information, please visit www.montecitomac.com.
---
Go Back