Montecito Acquires Two New Medical Office Properties in Central Indiana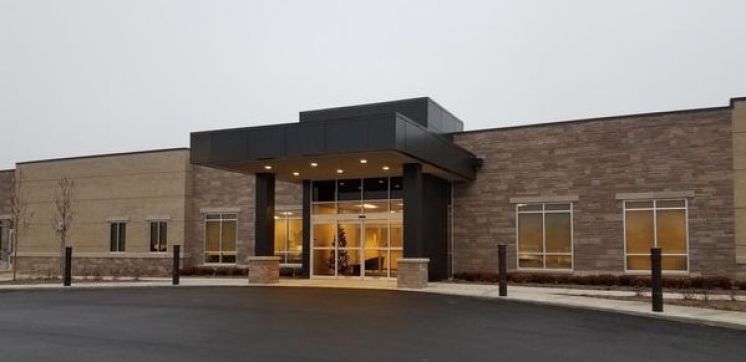 Montecito Medical Real Estate, a premier owner of medical office properties throughout the U.S., has completed the acquisition of two recently constructed medical office buildings in central Indiana.

The two properties, located in Indianapolis and Franklin, are nearly identical in size and represent a combined total of 47,000 square feet of medical office space. The buildings were constructed on a build-to-suit basis and are 100% occupied with long-term leases.

"We are very pleased to have been selected as the buyer for these two outstanding properties," said Chip Conk, CEO of Montecito Medical Real Estate. "And we are excited about expanding our rapidly growing footprint in the Midwest with a number of recent acquisitions. It is a true testament to our team, and to the seller's strong organization, that we were able to complete this transaction during the busy holiday season amid a pandemic."
Providers at both the Indianapolis and Franklin facilities offer a range of medical services, including primary care, family medicine and imaging. Physicians at the Indianapolis location also provide care in the specialties of pediatrics, women's health and oncology, while those at the Franklin location serve patients in the specialties of orthopedics, pain management, neurology, sleep management, and podiatry.

The Indianapolis office building is advantageously located at 7255 Marsh Road on the city's northwest side, near the junction of Interstate 65 and Interstate 465. The Franklin medical office is located at 990 SR-44, on the south side of the Indianapolis metro area. Both properties are strategically situated to be convenient to the group's growing patient population.

The two acquisitions continued Montecito's strong momentum in the fourth quarter of 2020.

"We are seeing tremendous interest from sellers of medical offices and ambulatory surgery centers," Conk said. "December of 2020 was a record-setting month for our company, and that momentum is carrying forward in the form of agreements we have signed and deals now scheduled to close in early 2021."
About Montecito Medical
Montecito Medical is one of the nation's largest privately held companies specializing in healthcare-related real estate acquisitions and funding the development of medical real estate. Montecito is a leading resource for both medical real estate owners and healthcare providers seeking to monetize or expand their holdings. Since 2006, it has completed transactions across the United States involving more than $5 billion in medical real estate. Headquartered in Nashville, TN, Montecito has been named as a "key influencer in healthcare real estate" for four consecutive years by GlobeSt.com and the editors of Real Estate Forum. Chip Conk, the company's CEO, was named Healthcare Real Estate Executive of the Year for 2021 by Healthcare Real Estate Insights. For more information about Montecito Medical, please visit www.montecitomac.com.
---
Go Back