Montecito Acquires Two Spine & Pain Management Facilities in East Texas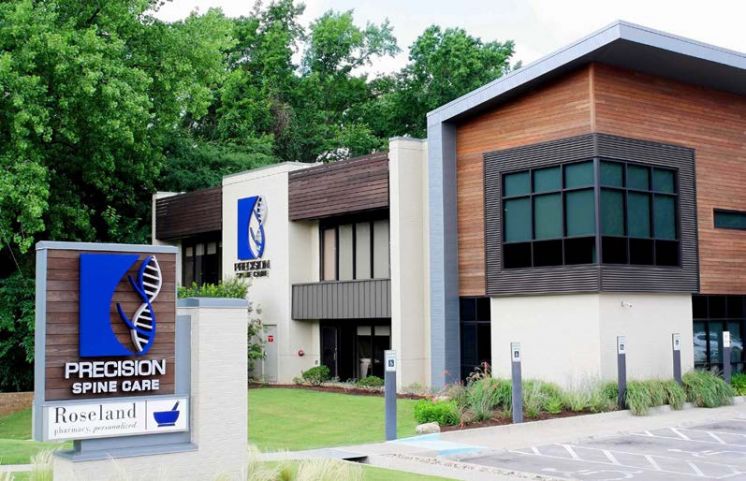 Montecito Medical, a premier owner of medical office properties throughout the U.S., has completed the acquisition of two Northeast Texas medical office properties occupied by a regional leader in spine and pain management.
The two buildings, in Tyler and Texarkana respectively, are 100% leased to Precision Spine Care. The Tyler facility, which serves as the group's flagship location, encompasses 28,218 rentable square feet. Its counterpart in Texarkana offers just under 11,600 square feet and includes a new ambulatory surgery center.
"The Precision Spine clinics are both top-notch, beautiful properties that are well situated in growing medical markets," said Chip Conk, CEO of Montecito Medical. "Equally important, they are occupied under long-term lease by a provider that is regionally dominant, highly respected and meets a key medical need in the marketplace. We are excited about entering into a relationship with Precision Spine and look forward to additional opportunities to help them become even more successful."
Precision Spine, which serves patients from parts of the Dallas area to southwest Arkansas, is one of the few spine and pain management practices in Northeast Texas — and the only one with offices across the region, with facilities also located in Lufkin, Longview, Frisco and Mount Pleasant.
In addition to spine and pain management specialists, the multidisciplinary team of providers within the group includes physician assistants, physical therapists, RNs and medical assistants. Among the procedures performed at the clinics are x-ray-guided epidural injections, Facet blocks, radiofrequency ablation, disc decompression, spinal cord stimulation and ultrasound-guided procedures. The group's physicians can perform many surgical procedures at the clinics on a same-day, outpatient basis.
Precision Spine of Tyler, the dominant provider in the market area, is advantageously situated along Texas State Highway 69 in the southern part of the city, with easy access to both downtown and to Loop 323. Physicians there conduct surgical cases nearby at the Baylor Scott & White Texas Spine & Joint Hospital. The Tyler location is also just under two miles from the University of Texas Health Medical Center of Tyler and CHRISTUS Trinity Mother Francis Hospital.
Precision Spine of Texarkana is conveniently located just off of Interstate 30, which links Little Rock to Dallas. The clinic, one of two spine and pain management clinics on the north side of Texarkana, is one mile from CHRISTUS St. Michael Medical Center.
The Precision Spine acquisitions continue Montecito's recent expansion in Texas. During the past six months the company has purchased medical properties in Corpus Christi and in the Dallas and Houston areas, with several other acquisitions in the state currently slated to close during the first quarter of 2021.
About Montecito Medical
Montecito Medical is one of the nation's largest privately held companies specializing in healthcare-related real estate acquisitions and partnering with physicians and developers to fund development of medical real estate. The company also supports providers with a suite of AI-powered technology solutions that increase revenues, reduce costs and build physician wealth. Since 2006, Montecito has completed transactions involving more than $5 billion in medical real estate. Headquartered in Nashville, TN, the company has been named for five consecutive years as a "key influencer in healthcare real estate" by GlobeSt.com and the editors of Real Estate Forum. For more information, please visit www.montecitomac.com.
---
Go Back