Montecito Medical Acquires Cancer Center Building in DFW Metroplex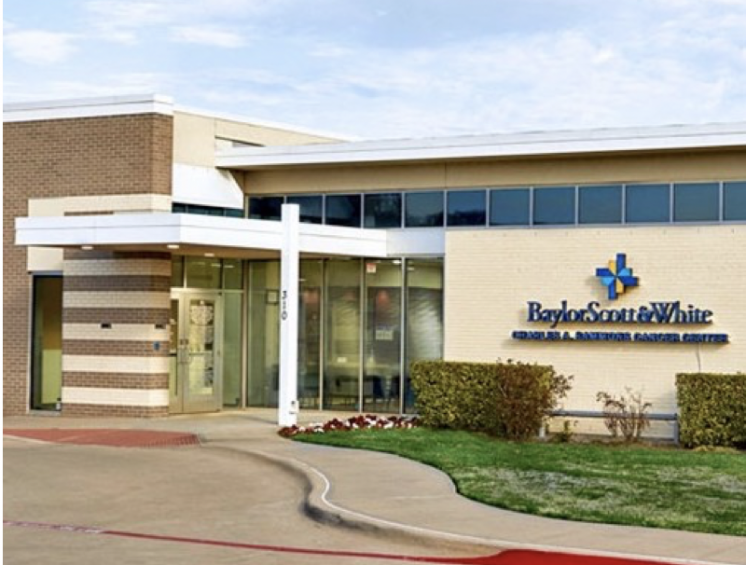 Montecito Medical, a premier owner of medical office properties throughout the U.S., has completed the acquisition of a medical building in the Dallas Metro area that is home to the Duncanville location of the Baylor Scott & White Charles A. Sammons Cancer Center.
The 14,090-square-foot building is 100% leased to Baylor Scott & White Medical Center in nearby Waxahachie.
"We are pleased to acquire this outstanding asset and to expand our presence in this fast-growing portion of the Dallas/Fort Worth Metroplex," said Colin Verlac, Acquisitions Associate at Montecito Medical. "We are especially excited by the opportunity to build a relationship with Baylor Scott & White, one of the most respected healthcare systems in the country."
Patients at the Duncanville facility can receive treatment for all types of cancer, along with screening and prevention services, genetic counseling, and education and support programs that include nutrition, pastoral care and social work. The center's team of providers include medical oncologists, radiation oncologists, radiologists, pathologists and other cancer specialists.
Baylor Scott & White Health, which resulted from a merger in 2013 between two regional health systems, ranks today as the largest not-for-profit healthcare system in Texas. With 52 hospitals, more than 800 care sites and 7,300 active physicians, Baylor Scott & White is also among the largest not-for-profit health systems in the United States.​​​​​​
"We had a really great experience working with Montecito from the get-go," said Maryada Reddy, M.D., of Baylor Scott and White Health. "Their team was extraordinarily helpful and efficient, and I was amazed at how well-coordinated the acquisition process was."​​​​​​
The Duncanville property, approximately 14 miles southwest of Dallas, is advantageously situated along US 67, a large expressway through the southern portion of the DFW Metroplex. The cancer center also adjoins residential neighborhoods and a shopping center.​​​​​​
The Duncanville acquisition continues the rapid expansion of Montecito's footprint in Texas. In the past year the company has acquired medical office properties in San Antonio, Austin, The Woodlands, Corpus Christi, Tyler, Texarkana and Katy. During that time, Montecito has built a strong presence in the DFW area, with acquisitions in Rockwall, Arlington, Mansfield, Sherman, Bedford and Sunnyvale.
"As the Dallas/Fort Worth Metroplex continues to grow, it has also become a strategic growth location for our company," said Chip Conk, CEO of Montecito Medical. "Our pipeline includes additional medical office properties in the area, and we are pursuing new opportunities every month to help providers here make the most of their medical real estate."
About Montecito Medical
Montecito Medical is one of the nation's largest privately held companies specializing in healthcare-related real estate acquisitions and partnering with physicians and developers to fund development of medical real estate. The company also supports providers with a suite of AI-powered technology solutions that increase revenues, reduce costs and build physician wealth. Since 2006, Montecito has completed transactions involving more than $5 billion in medical real estate. Headquartered in Nashville, TN, the company has been named for five consecutive years as a "key influencer in healthcare real estate" by GlobeSt.com and the editors of Real Estate Forum. For more information, please visit www.montecitomac.com.
---
Go Back