Montecito Medical Acquires Endoscopy Building in DFW Metroplex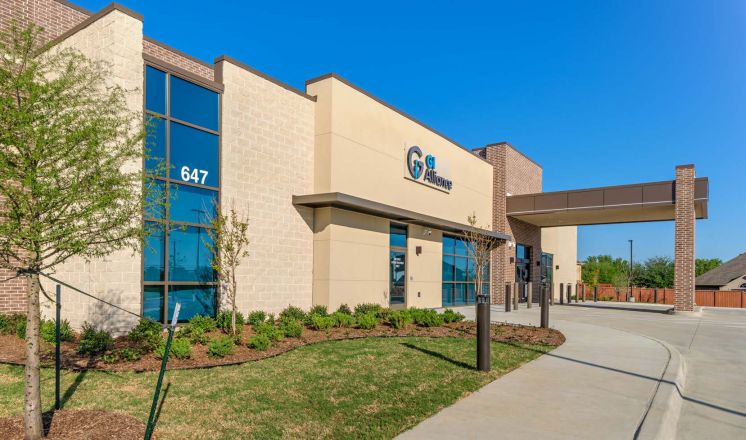 Montecito Medical, a premier owner of medical office properties throughout the U.S., has completed the acquisition of a medical office that is home to Mansfield Endoscopy Center and Clinic in Mansfield, Texas.
The building, which opened earlier in 2021, offers 13,670 square feet of space and is 100% leased.
"This is a brand new building in a very attractive and dynamic part of the Dallas/Fort Worth Metroplex," said Bryan Brown, Senior Vice President of Acquisitions at Montecito Medical. "We are very pleased to add this outstanding asset to the growing number of medical properties we own in North Central Texas."
The Mansfield acquisition is part of a larger portfolio of medical office properties in the Dallas area that Montecito is in the process of acquiring. Earlier in October, Montecito acquired a medical building tenanted by an orthopedic group in Rockwall as part of the portfolio. The company will announce additional portfolio transactions as they are finalized.
At the Mansfield Endoscopy Center and Clinic, physician specialists provide treatment for a wide range of gastrointestinal conditions. The physicians at the facility are part of GI Alliance, the nation's largest independent gastrointestinal network, operating more than 250 centers in 10 states.
Mansfield is an affluent community of approximately 75,000 people in the south central portion of the Dallas/Fort Worth Metroplex, adjoining Arlington. Mansfield Endoscopy Center and Clinic is advantageously situated along a major commercial corridor and across the street from the campus of Methodist Mansfield Medical Center.
The Mansfield acquisition continues the rapid expansion of Montecito's footprint in Texas. In the past year the company has acquired medical office properties in Arlington, San Antonio, Austin, The Woodlands, Corpus Christi, Tyler, Texarkana, Katy, Rockwall and Sunnyvale.
"The Dallas/Fort Worth Metroplex was the fastest growing MSA in the nation during the past decade, and it is projected to add even more people during the coming decade," said Chip Conk, CEO of Montecito Medical. "We are excited about pursuing opportunities to be part of that growth in this dynamic medical marketplace."
About Montecito Medical
Montecito Medical is one of the nation's largest privately held companies specializing in healthcare-related real estate acquisitions and funding the development of medical real estate. Montecito is a leading resource for both medical real estate owners and healthcare providers seeking to monetize or expand their holdings. Since 2006, it has completed transactions across the United States involving more than $5 billion in medical real estate. Headquartered in Nashville, TN, Montecito has been named as a "key influencer in healthcare real estate" for four consecutive years by GlobeSt.com and the editors of Real Estate Forum. Chip Conk, the company's CEO, was named Healthcare Real Estate Executive of the Year for 2021 by Healthcare Real Estate Insights. For more information about Montecito Medical, please visit www.montecitomac.com.
---
Go Back