Montecito Medical Acquires Four-Building Portfolio in Little Rock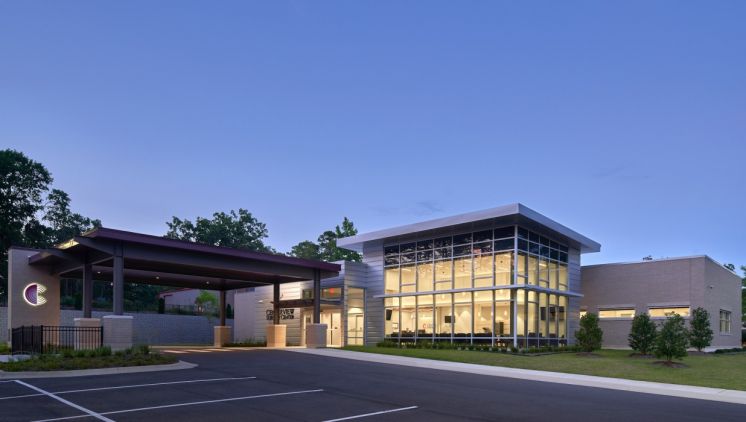 Montecito Medical Real Estate, a premier owner of medical office properties throughout the U.S., has completed the acquisition of a four-building portfolio in the Little Rock area occupied by the state's leading urology group practice.
The four properties, which represent a combined total of more than 72,500 square feet, include three medical office buildings and an ambulatory surgery center. All are 100% occupied under long-term leases by Arkansas Urology.
With nearly 30 providers across 15 locations, the physicians and staff of Arkansas Urology comprise one of the most experienced and respected urological practices in the region, treating approximately 105,000 patients per year. According to a list published by Brighter Health Network, Arkansas Urology ranks as the largest urology practice in the region and the 35th largest in the US. The group's physicians also provide all urologic care for the two dominant health systems in the Little Rock market as well as performing a variety of outpatient procedures at their physician-owned surgery center.
"We are very pleased to have been selected as the buyer of this remarkable group of medical office assets," said Chip Conk, CEO of Montecito Medical Real Estate. "In addition to acquiring four outstanding properties in a dynamic medical market, we are excited to be establishing a relationship with one of the most respected practice groups in the country in its specialty."
Three of the buildings are situated adjacent to each other in a campus-like environment that serves as the headquarters for Arkansas Urology. At the group's 37,718-square-foot clinic located at 1300 Centerview Drive in Little Rock, patients can receive a full spectrum of non-surgical urologic care. Next door, the practice operates the 6,723-square-foot Arkansas Prostate Cancer Center in partnership with AKSM/Oncology, a national provider of treatment for prostate cancer. At 1310 Centerview Drive, Arkansas Urology operates the Centerview Surgery Center, a 12,475-square-foot facility where patients can receive a full range of outpatient urologic procedures.
The campus is strategically situated just off Interstate 430 in a high-density medical corridor. Within a five-mile radius are three short-term, acute care hospitals totaling 1,239 beds. The fourth building acquired by Montecito as part of the portfolio is a 15,650-square-foot Arkansas Urology clinic in North Little Rock where providers offer a complete range of non-surgical urologic care. The clinic is situated next to Baptist Health Medical Center – North Little Rock, where physicians from Arkansas Urology provide all urologic care.
"Since 2013, we have grown AU from having 9 clinics to 15 clinic locations and from serving 58,000 patients to over 105,000 patients annually. Our physician-owned practice is admired around Arkansas, this region, and the entire country," said Scot Davis, CEO of Arkansas Urology. "This tremendous growth both locally and across the state has been the result of a delivery of outstanding quality, clinical excellence, and innovative technologies. The opportunity to partner with Montecito is an important aspect of us being able to continue our growth and outstanding service in the months and years to come."
Arkansas Urology is the second of four acquisitions by Montecito currently scheduled for closing in September, continuing momentum generated by ten acquisitions in August. Eight additional acquisitions are currently slated for closing in October.
The Arkansas Urology acquisition significantly expands Montecito's footprint in the state. Earlier this year, the company acquired two medical office buildings leased to Mercy Health of Northwest Arkansas in Rogers, Arkansas.
About Montecito Medical
Montecito Medical is one of the nation's largest privately held companies specializing in healthcare-related real estate acquisitions and funding the development of medical real estate. Montecito is a leading resource for both medical real estate owners and healthcare providers seeking to monetize or expand their holdings. Since 2006, it has completed transactions across the United States involving more than $5 billion in medical real estate. Headquartered in Nashville, TN, Montecito has been named as a "key influencer in healthcare real estate" for four consecutive years by GlobeSt.com and the editors of Real Estate Forum. Chip Conk, the company's CEO, was named Healthcare Real Estate Executive of the Year for 2021 by Healthcare Real Estate Insights. For more information about Montecito Medical, please visit www.montecitomac.com.
---
Go Back