Montecito Medical Acquires Fresenius Medical Office Property in Las Vegas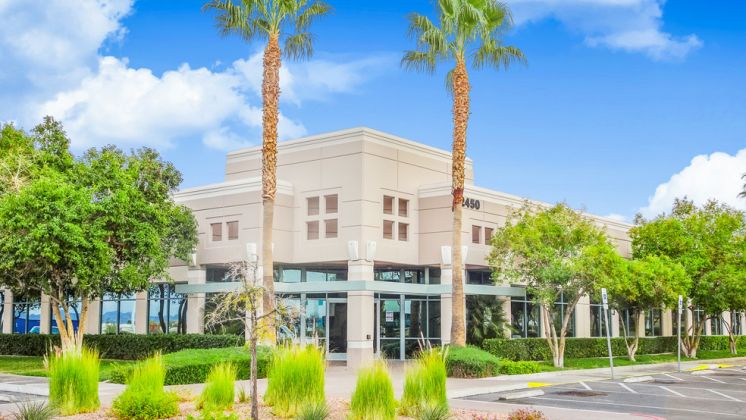 Montecito Medical Real Estate, a premier owner of medical office properties throughout the U.S., has acquired a prime medical office building and surgery center in Las Vegas.
The property, which is 100-percent leased to affiliates of Fresenius Medical Care, encompasses more than 53,000 square feet in rentable space. Within the building, which was constructed in 2003 and received interior renovations in 2018, Fresenius provides outpatient kidney dialysis and, through an onsite surgery center, dialysis access-related surgical procedures. The building also includes a home hemo-dialysis education center, which helps some patients transition to receiving their dialysis treatments at home.
"We are very excited not only about acquiring an outstanding asset, but also about gaining a presence in the very dynamic Las Vegas market as we build on our record-setting performance and strong momentum from 2019", said Chip Conk, CEO of Montecito Medical Real Estate.
"Our country and the medical community are going through historic challenges, and as we are keeping those who are suffering losses close to our hearts, Montecito is redoubling our commitment to support our medical partners who are the frontline heroes in this fight. We salute them and are doing everything in our power to help them deliver even better and more effective care. We are all in this together.
"At a time when many buyers of medical office properties have moved to the sidelines during this pandemic, Montecito is actively pursuing new opportunities and closing deals that help healthcare providers liberate capital from their buildings both to meet the needs of the present and build for the future. We have the ability to step in immediately to assist physician groups and health systems make the most of their medical real estate assets."
Fresenius Kidney Care, a division of Fresenius Medical Care, is a worldwide leader in the treatment of kidney disease. Through a network of over 2,400 facilities across the United States, the company provides outpatient dialysis and other related services to more than 190,000 patients.
At this property, which now serves as Fresenius' center of operations for the Las Vegas area, the company has been able to consolidate services provided at other locations into one space, providing economies of scale and greater convenience for patients.
The property is advantageously situated within the Las Vegas Technology Center, a mixed-use business park with easy interstate highway access and just minutes away from hotel, retail and restaurant locations. The building also is only one-half mile from the Complex Care Hospital and 1.5 miles from the 336-bed HCA Mountain View Hospital, where physicians from the Fresenius facility have affiliations.
About Montecito Medical
Montecito Medical is one of the nation's largest privately held companies specializing in healthcare-related real estate acquisitions and partnering with physicians and developers to fund development of medical real estate. The company also supports providers with a suite of AI-powered technology solutions that increase revenues, reduce costs and build physician wealth. Since 2006, Montecito has completed transactions involving more than $5 billion in medical real estate. Headquartered in Nashville, TN, the company has been named for five consecutive years as a "key influencer in healthcare real estate" by GlobeSt.com and the editors of Real Estate Forum. For more information, please visit www.montecitomac.com.
---
Go Back