Montecito Medical Acquires Medical Mall in Kansas City Metro Area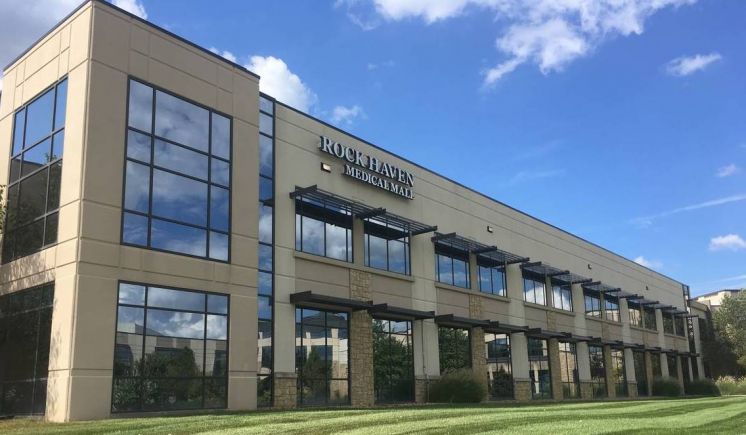 Montecito Medical Real Estate, a premier owner of medical office properties throughout the U.S., has completed the acquisition of Rock Haven Medical Mall in the greater Kansas City area.
The two-story, state-of-the-art medical office property is situated in Harrisonville, Missouri, 35 miles south of Kansas City. The nearly 76,000-square-foot building is physically attached to Cass Regional Medical Center and frames the focal point of the hospital campus and the Healing Garden.
"We are pleased by the opportunity to acquire this outstanding medical office property that has the key attributes we look for, including tenancies by trusted, market-leading providers, a great location and a marketplace with solid medical market fundamentals like the Kansas City Metro area," said Chip Conk, CEO of Montecito Medical Real Estate.
In 2011, Rock Haven Medical Mall was developed concurrently with the new Cass Regional Medical Center, which is the mall's largest tenant. A general acute-care facility with a critical access hospital designation, Cass Regional Medical Center is managed by Hospital Corporation of America (HCA) and serves residents of four counties in a 20-mile radius of the facility. In 2014, the Medical Mall was significantly expanded to its present size.
A relatively new concept that is growing in popularity, medical malls are designed to provide a wide array of services in ways that make obtaining care as convenient and patient-friendly as possible. Medical mall campuses also make it easier for providers to coordinate care for their patients.
Cass Regional Medical Center and Rock Haven Medical Mall are the only hospital and medical office building, respectively, within 15 miles of the Harrisonville location. The property is strategically located at 2820 East Rock Haven Road, with excellent visibility from Interstate 49.
In addition to Cass Regional Medical Center, which leases 33% of the space, Rock Haven Medical Mall is home to a diverse mix of stable medical practice tenants, including Harrisonville Family Medicine, Carondelet Health Cardiology, Cass Regional Orthopedics., Gillen Pharmacy and Fresenius Medical Care.
With a history spanning more than three decades, Harrisonville Family Medicine, which occupies 21,221 square feet of space in the Medical Mall, serves patients from a seven-county area in Missouri and Kansas.
Gillen Pharmacy, which leases more than 2,800 square feet of the property, has served the community and surrounding area since 1963 and is Harrisonville's only locally owned pharmacy.
Cass Regional Orthopedics specializes in bone and joint disorders and injuries, performing a variety of surgical procedures that include arthroscopic surgeries, joint replacements and rotator cuff surgeries.
The Carondelet Heart Institute provides an array of cardiovascular surgeries. Its facilities at Rock Haven Medical Mall include a digital cardiac catheterization lab and an extensive area devoted to non-invasive testing and cardiac risk screening.
Fresenius Medical Care of Harrisonville, which leases 6,820 square feet of space, is part of the nation's largest network of more than 2,150 kidney dialysis centers.
"The Montecito team was easy to work with and helped the entire process go smoothly," said Joe Massa, Senior Managing Director of Investments for Institutional Property Advisors (IPA), who worked in partnership with Drew Quinn and Bob Galamba of Colliers International in Kansas City to facilitate the transaction. "We look forward to bringing more deals to fruition with them."
Rock Haven Medical Mall was the ninth property acquired by Montecito in August, with six additional acquisitions slated to close before the end of September. "Our pipeline remains as robust as it has ever been," Conk said. "We have ample capital to deploy on new acquisitions, and we are taking full advantage of the opportunities presented in today's medical office marketplace."
About Montecito Medical
Montecito Medical is one of the nation's largest privately held companies specializing in healthcare-related real estate acquisitions and partnering with physicians and developers to fund development of medical real estate. The company also supports providers with a suite of AI-powered technology solutions that increase revenues, reduce costs and build physician wealth. Since 2006, Montecito has completed transactions involving more than $5 billion in medical real estate. Headquartered in Nashville, TN, the company has been named for five consecutive years as a "key influencer in healthcare real estate" by GlobeSt.com and the editors of Real Estate Forum. For more information, please visit www.montecitomac.com.
---
Go Back