Montecito Medical Acquires Medical Office Building in Arlington, Texas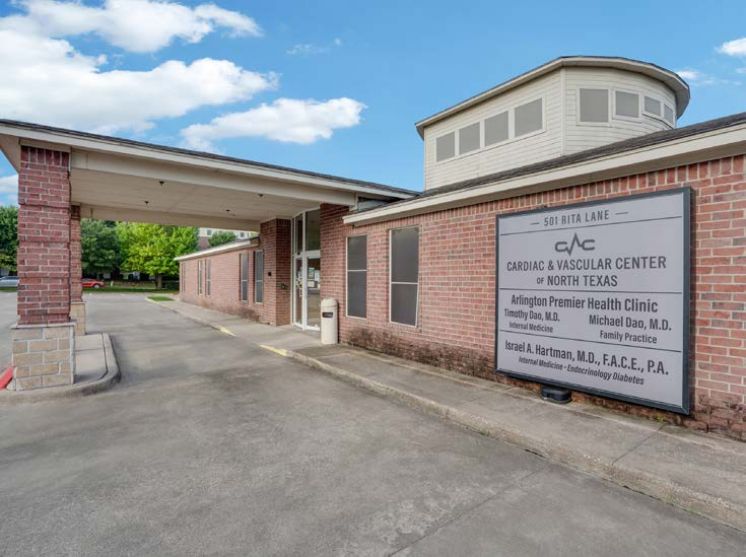 Montecito Medical, a premier owner of medical office properties throughout the U.S., has completed the acquisition of the Park Place Medical Center property in Arlington, Texas.
The building, which opened earlier in 2021, offers just over 12,500 rentable square feet of space and is 100% leased to tenants representing a mix of medical specialties.
Texas Health Resources, which leases half of the building's rentable space, provides cardiac, vascular and imaging services at the property. The remaining space is tenanted by physicians who specialize in internal medicine and endocrinology.
"We are very pleased to be selected as the buyer for this asset, and for the opportunity to be part of a long-term tenant relationship with such a respected healthcare system, said Bryan Brown, Senior Vice President of Acquisitions at Montecito Medical.
The Arlington acquisition is part of a larger portfolio of medical office properties in the Dallas area that Montecito is in the process of acquiring. Earlier in October, Montecito acquired medical buildings in Rockwall and Mansfield as part of the portfolio. The company will announce additional portfolio transactions as they are finalized. ​​​​​​
Texas Health Resources is a not-for-profit health system that delivers care to more patients in North Texas than any other provider. The system offers more than 350 points of access across the region, including 29 hospitals and over 100 outpatient facilities, surgery centers, imaging centers, behavioral health facilities and fitness centers.
In the heart of Arlington's medical corridor, Park Place Medical Center is situated near Matlock Road and Interstate 20, providing easy access to the surrounding communities of Mansfield, Grand Prairie and Fort Worth.
The Park Place acquisition, Montecito's second in Arlington in the past two months, continues the rapid expansion of the company's footprint in Texas. In the past year the company also has acquired medical office properties in San Antonio, Austin, The Woodlands, Corpus Christi, Tyler, Texarkana, Katy, Rockwall, Denton and Sunnyvale.
"With our acquisitions in 2021, Montecito will own more medical office and surgical center properties in Texas than in any other state, with a strong concentration in North Texas and the Dallas/Fort Worth Metroplex," said Chip Conk, CEO of Montecito Medical. "We are excited about the opportunities here for our company, and for the opportunity to help owners of medical office buildings make the most of their real estate."
About Montecito Medical
Montecito Medical is one of the nation's largest privately held companies specializing in healthcare-related real estate acquisitions and funding the development of medical real estate. Montecito is a leading resource for both medical real estate owners and healthcare providers seeking to monetize or expand their holdings. Since 2006, it has completed transactions across the United States involving more than $5 billion in medical real estate. Headquartered in Nashville, TN, Montecito has been named as a "key influencer in healthcare real estate" for four consecutive years by GlobeSt.com and the editors of Real Estate Forum. Chip Conk, the company's CEO, was named Healthcare Real Estate Executive of the Year for 2021 by Healthcare Real Estate Insights. For more information about Montecito Medical, please visit www.montecitomac.com.
---
Go Back