Montecito Medical Acquires Medical Office Property in Chicago Area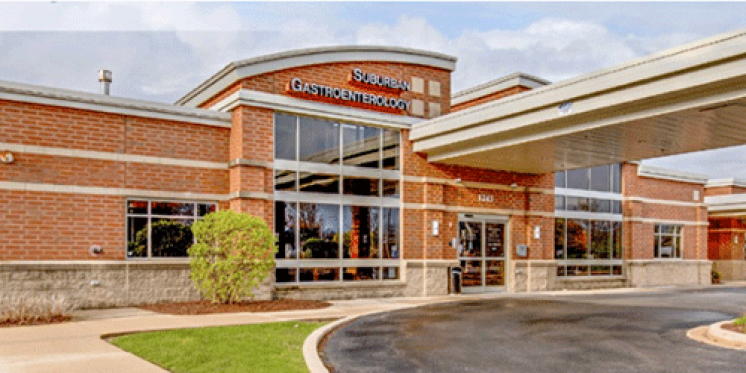 Montecito Medical has completed the acquisition of a medical office and surgery center building occupied by a leading specialty provider in Naperville, Illinois.
The property, which offers nearly 20,000 square feet of space, is fully leased.
"We are pleased to acquire this outstanding property and to enter into a long-term relationship with one of the most respected providers in this market area," said Bryan Brown, Senior Vice President for Acquisitions at Montecito Medical.
Established in 1993, Suburban Gastroenterology is one of the Chicago area's leading groups of gastrointestinal specialists, serving patients across DuPage, Will, Kane and Cook counties. The group provides care for a wide variety of gastrointestinal conditions, such as GERD (gastroesophageal reflux disease and Barrett's esophagus), inflammatory bowel disease (Crohn's disease and ulcerative colitis), irritable bowel syndrome, celiac disease, obesity, hemorrhoids, hepatitis and other liver diseases and pancreaticobiliary diseases.
Within the building, Midwest Endoscopy Center, a partner to Suburban Gastroenterology, operates a state-of-the-art ambulatory surgery center with four operating rooms. The center focuses solely on GI endoscopy and dedicated exclusively to colonoscopy, endoscopy screenings, digestive health and treating liver disease.
The property is advantageously situated in the heart of Naperville and just 1.2 miles from the 294-bed Edward Hospital. The immediate neighborhood is comprised of mostly residential and retail.
Naperville, roughly 30 miles west of Chicago, is consistently recognized on lists including "Best City to Raise a Family in America," "Cities with the Best Public Schools in America," and "Best City to Live in America." In 2021, the community was also named the "Safest City in America."
"We are excited about establishing a footprint for Montecito in the greater Chicago area,
and we look forward to helping other medical office owners here make the most of their real estate opportunities," said Chip Conk, CEO of Montecito Medical.
About Montecito Medical
Montecito Medical is one of the nation's largest privately held companies specializing in healthcare-related real estate acquisitions and partnering with physicians and developers to fund development of medical real estate. The company also supports providers with a suite of AI-powered technology solutions that increase revenues, reduce costs and build physician wealth. Since 2006, Montecito has completed transactions involving more than $5 billion in medical real estate. Headquartered in Nashville, TN, the company has been named for five consecutive years as a "key influencer in healthcare real estate" by GlobeSt.com and the editors of Real Estate Forum. For more information, please visit www.montecitomac.com.
---
Go Back