Montecito Medical Acquires Medical Office Property in Southwest Austin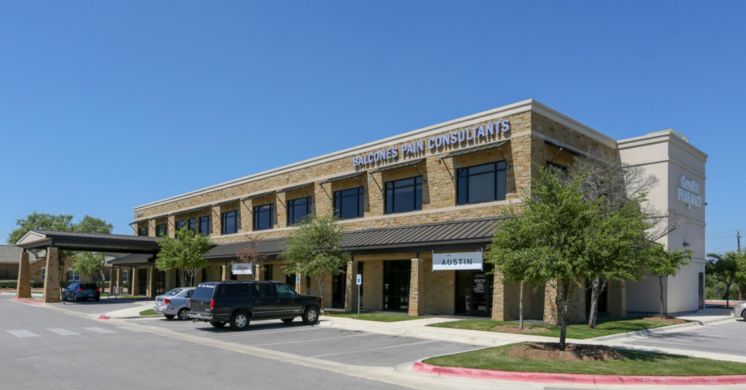 Montecito Medical, a premier owner of medical office properties throughout the U.S., has completed the acquisition of a medical office building in Austin, Texas, that is home to three well-established medical providers and an ambulatory surgery center.
The two-story Water Leaf Medical Office Building, which offers just over 26,000 rentable square feet of space, was built in 2016 and is 100% leased. The Class A property, located along the
Mopac Expressway, is advantageously situated near densely populated residential areas and within a rapidly growing healthcare services community.
"We are excited by the opportunity to acquire a prime property in one of the most desirable market areas in the entire state," said Rus Gudnyy, Senior Vice President, Investments for Montecito Medical Medical.
Water Leaf's medical tenants include Balcones Pain Management; Water Leaf Surgery, Ltd.; and Austin Foot and Ankle Center.
With its highly desirable location, the property is accessible to high-income populations on Austin's southwest side. In addition, a limited number of available sites in the area create barriers to entry that give a competitive advantage to the providers at Water Leaf.
"This transaction did not come without complication, and Montecito was an ideal, patient partner that worked with us over the course of 18 months to accomplish our goals," said Hayden McCarty of Equitable Commercial Realty.
Balcones Pain Management, which occupies 52% of the space, treats a broad range of chronic conditions through custom treatment plans and advanced interventional procedures aimed at easing pain and restoring functionality. The group's five physicians also maintain satellite locations in the Austin suburb of Cedar Park and the Hill Country community of Marble Falls.
Water Leaf Surgery Center, which occupies approximately 10,000 square feet of space, is a multispecialty, Medicare-certified ambulatory surgery center that focuses on pain management, neurosurgery, podiatry and periodontic procedures. The center includes three operating suites and nine pre-operative and recovery bays.
Austin Foot & Ankle Center's two board-certified podiatrists provide the latest medical and surgical treatments for patients in Austin and the surrounding area. The group leases 2,262 square feet of space in the Water Leaf MOB.
In the past year Montecito has acquired two medical office properties in San Antonio as well as buildings in The Woodlands, Corpus Christi, Tyler, Texarkana, Katy, and Sunnyvale.
"We have dramatically expanded our presence in the state," said Chip Conk, CEO of Montecito Medical, "and we are capitalizing on new opportunities every month to help physician groups and medical office developers in Texas make the most of their medical real estate."
About Montecito Medical
Montecito Medical is one of the nation's largest privately held companies specializing in healthcare-related real estate acquisitions and partnering with physicians and developers to fund development of medical real estate. The company also supports providers with a suite of AI-powered technology solutions that increase revenues, reduce costs and build physician wealth. Since 2006, Montecito has completed transactions involving more than $5 billion in medical real estate. Headquartered in Nashville, TN, the company has been named for five consecutive years as a "key influencer in healthcare real estate" by GlobeSt.com and the editors of Real Estate Forum. For more information, please visit www.montecitomac.com.
---
Go Back