Montecito Medical Acquires Medical Property in L.A. Metro Area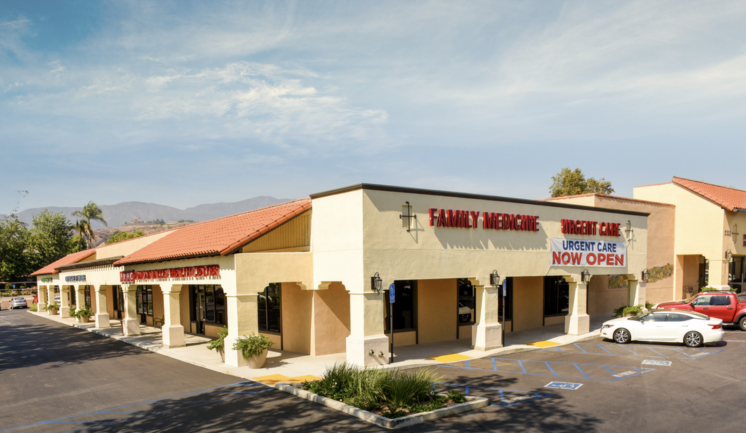 Montecito Medical, a premier owner of medical office properties throughout the U.S., has completed the acquisition of a medical building housing the Pomona Valley Health Center in the Los Angeles suburb of La Verne.
The property, which offers slightly under 40,000 square feet of space, is 100% leased. Pomona Valley Hospital Medical Center serves as anchor tenant, occupying 85% of the building's space. Other tenants include a well-established veterinary clinic and a dental office.
"We are pleased to be able to acquire this well-positioned medical real estate asset and for the repeat opportunity to partner with the respected Pomona Valley Health Center as our tenant," said Bryan Brown, Senior Vice President of Acquisitions at Montecito Medical.
Pomona Valley Health system, which has more than 500 affiliated physicians, offers satellite facilities in Chino Hills and Claremont in addition to the health center in La Verne. The Pomona Valley Health Center focuses on primary care while also offering physical therapy and imaging services.
La Verne is an affluent community 24 miles east of downtown Los Angeles. The property is conveniently situated along a busy commercial corridor directly off Route 66 and several blocks from Interstate 210 and within three miles of Pomona Valley Hospital Medical Center. Roughly 300,000 people live within five miles of the property.
"Over the years, we have completed several successful transactions with Montecito Medical, and we truly value our relationship with their team," said Clay Corwin, President of StoneCreek Company, developer of the property.
The La Verne acquisition establishes a footprint for Montecito in Southern California. Earlier in 2021 the company added a medical office asset in the Northern California market of Chico to its ownership portfolio.
"Our company began in California, so it's gratifying for us to build a presence in this state as we continue to see opportunities to help medical office owners make the most of their real estate," said Chip Conk, CEO of Montecito Medical.
About Montecito Medical
Montecito Medical is one of the nation's largest privately held companies specializing in healthcare-related real estate acquisitions and funding the development of medical real estate. Montecito is a leading resource for both medical real estate owners and healthcare providers seeking to monetize or expand their holdings. Since 2006, it has completed transactions across the United States involving more than $5 billion in medical real estate. Headquartered in Nashville, TN, Montecito has been named as a "key influencer in healthcare real estate" for four consecutive years by GlobeSt.com and the editors of Real Estate Forum. Chip Conk, the company's CEO, was named Healthcare Real Estate Executive of the Year for 2021 by Healthcare Real Estate Insights. For more information about Montecito Medical, please visit www.montecitomac.com.
---
Go Back