Montecito Medical Acquires Minneapolis Area Medical Office Complex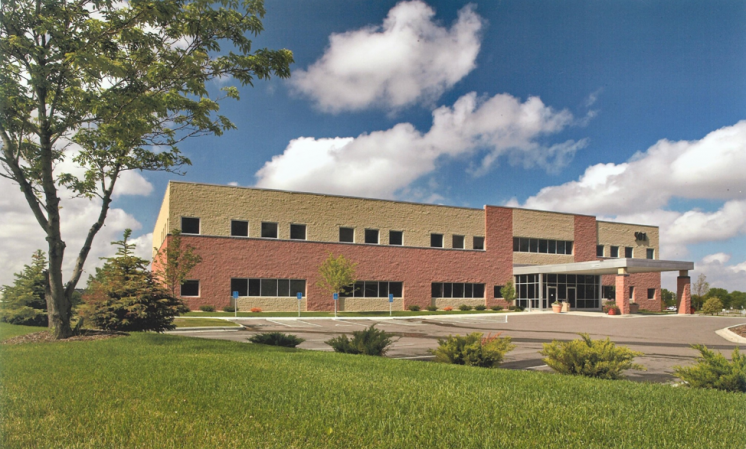 Nashville, Tenn. — Montecito Medical Real Estate, a premier owner of medical office properties throughout the U.S., has completed the acquisition of Ridges Pondview Medical Office Building, a high-profile medical complex in the Greater Minneapolis area.
The two-story facility is situated on the campus of M Health Fairview Ridges Hospital in Burnsville, a suburban community on the south side of the Twin Cities. The 34,224 square-foot building, which is 100% leased, was constructed in 2005 and underwent recent capital improvements.
"We are very selective about the medical properties we acquire, and the Ridges Pondview building has all the attributes that are most important to us," said Chip Conk, CEO of Montecito Medical Real Estate. "It is a beautiful asset occupied by respected, market-dominant healthcare providers, and it is conveniently situated in a vibrant market area close to where patients live. We are very excited about this acquisition."
Tenants of the Ridges Pondview Medical Office Building include leading providers in neurology, kidney care and pediatrics.
Minneapolis Clinic of Neurology, which leases more than 6,800 square feet of the space, is one of the largest neurology practices in the nation. Founded in 1955, the group operates from 27 locations in the Twin Cities region and is widely known for the expertise of its staff and the superb quality of care. At the Ridges Pondview location, the group provides services that include adult and pediatric neurology, neuropsychology, physical therapy, and neurodiagnostic testing.
DaVita Health, which operates a kidney care center at Ridges Pondview, is a global leader focused on transforming kidney health care delivery to improve the quality of life for patients. DaVita is the largest provider of kidney care services in the United States and has been a leader in clinical quality and innovation for two decades.
Southdale Pediatric Associates, which leases nearly half of the building's office space, is a well-known market leader with two other locations around the Minneapolis area. Twenty-four of the group's pediatricians practice at the Ridges Pondview location, which is also staffed by nurses, allergists, and x-ray and lab technicians.
Fairview Ridges Hospital, on whose campus the office property is located, is a 150-bed facility offering advanced emergency, surgical, orthopedic and children's care. In 2019, the Center for Medicare/Medicaid Services (CMS) awarded Fairview Ridges a five-star rating in its "Hospital Compare" quality survey, making it one of only two hospitals in the Twin Cities area to earn this distinction.
Ridges Pondview Medical Office Building is strategically situated in the south metro area of Minneapolis, just off Interstate 35E in Burnsville near its junction with I-35W. Located 15 minutes from downtown Minneapolis, Burnsville is a dynamic marketplace with more than 200 healthcare-related businesses and nearly 150 information technology-related businesses.
"On behalf of our ownership group, I'd like to congratulate and thank Montecito Medical Real Estate on the acquisition of the Ridges Pondview Medical Building," said Allen Hill of Ridges Pondview Medical Building, LLP. "We were the original developer of the project and take great pride in passing along this asset and great group of tenants to a group like Montecito. They were great to work with from our initial sale discussions all the way through closing. We wish them great success with Pondview and other acquisitions in the Twin Cities market." Frauenshuh Commercial Real Estate has been retained by Montecito as the local property manager and leasing agent for the building.
Mike Marzinske of Encore Real Estate Investment Service represented both parties in the transaction. "This was a Class A deal all around." Marzinske said. "From the buyer to the seller to the asset, everything was top-notch and resulted in a very smooth transaction."
The Ridges Pondview MOB marks the second consecutive acquisition by Montecito in the Upper Midwest. Earlier in November, the company acquired Aurora Health Center, a trophy medical office asset in the Milwaukee suburb of Greenfield, WI. "The fourth quarter of 2020 has been extremely busy for company," Conk said. "We look forward to announcing a number of additional acquisitions before the end of the year."
About Montecito Medical
Montecito Medical is one of the nation's largest privately held companies specializing in healthcare-related real estate acquisitions and partnering with physicians and developers to fund development of medical real estate. The company also supports providers with a suite of AI-powered technology solutions that increase revenues, reduce costs and build physician wealth. Since 2006, Montecito has completed transactions involving more than $5 billion in medical real estate. Headquartered in Nashville, TN, the company has been named for five consecutive years as a "key influencer in healthcare real estate" by GlobeSt.com and the editors of Real Estate Forum. For more information, please visit www.montecitomac.com.
---
Go Back