Montecito Medical Acquires Stony Point Medical Office Building, Home to the Prominent Stony Point Surgery Center in Richmond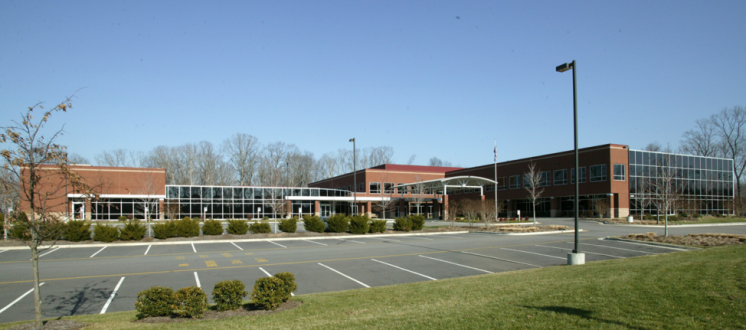 Montecito Medical, a premier owner of medical office properties throughout the U.S., has completed the acquisition of The Medarva Stony Point Medical Office Building, a multi-tenant medical office building, which includes an ambulatory surgery center (ASC) in an affluent suburban area of Richmond, Virginia.
The two-story facility was constructed in 2002. Regarded as the pre-eminent outpatient surgical facility in Central Virginia, the Class A medical building is anchored by Medarva Stony Point Surgery Center, a market-dominant ASC with nearly 200 surgeons. Of the 80,779 square feet of the building's rentable space, the surgery center encompasses approximately 37,190 square feet and includes 10 operating and procedure rooms.
Four other medical groups — MCV Associated Physicians; VA Cardiovascular Specialists; Richmond ENT; and Colon and Rectal Specialists — also lease a combined total of more than 32,000 square feet of medical office space within the building.
"This state-of-the-art property and the medical providers who serve patients there play a key role in the delivery of surgical care in Richmond," said Chris Conk, a principal and founder of Montecito Medical, "so we are excited about entering into long-term relationships with these groups as our tenants as well as about acquiring such an outstanding real estate asset in a thriving metro area."
The Stony Point MOB serves as the flagship location for Medarva Surgery Centers, a leading provider of outpatient surgeries in Central Virginia. Surgeons at the Stony Point center perform a wide range of both routine and highly specialized surgeries, from ear/nose/throat to orthopedic, colorectal, back, gastroenterological, gynecological, urologic and cancer-related procedures. The ASC also specializes in pediatric surgeries and pediatric dentistry. Medarva Surgery Centers also operates the MEDARVA West Creek Surgery Center, located in another Montecito-owned MOB in Goochland, VA.
"The pandemic made us re-evaluate everything we do through a patient-centered lens," explained Bruce P. Kupper, President and CEO of MEDARVA Healthcare. "So we sought a partnership last year that would allow us to transition resources from commercial property management to our mission of excellence in outpatient surgery and diagnostics. We are excited to work with Montecito to realize that goal."
The surgery center is situated in the affluent market of Stony Point, seven miles west of downtown Richmond. The property is part of a busy medical corridor that includes nearby VCU Medical Center and Virginia Urology and is adjacent to a large residential area with attractive demographics.
The Medarva Stony Point MOB is the second acquisition in Richmond for Montecito in the past month. Earlier in June, the company finalized the acquisition of Brookfield Commons, a 90,000-square foot medical office building. In 2020, Montecito acquired a medical office property occupied by Richmond Allergy and Asthma Specialists, along with medical office buildings in Virginia Beach and Lynchburg.
"We have deep roots in Virginia," Conk said, "and we continue to expand our presence in this state even as Montecito has grown into a national company with a medical office portfolio extending from Alaska to Texas and from California to Maine."
About Montecito Medical
Montecito Medical is one of the nation's largest privately held companies specializing in healthcare-related real estate acquisitions and funding the development of medical real estate. Montecito is a leading resource for both medical real estate owners and healthcare providers seeking to monetize or expand their holdings. Since 2006, it has completed transactions across the United States involving more than $5 billion in medical real estate. Headquartered in Nashville, TN, Montecito has been named as a "key influencer in healthcare real estate" for four consecutive years by GlobeSt.com and the editors of Real Estate Forum. Chip Conk, the company's CEO, was named Healthcare Real Estate Executive of the Year for 2021 by Healthcare Real Estate Insights. For more information about Montecito Medical, please visit www.montecitomac.com.
---
Go Back