Montecito Medical Acquires Surgery Center and Medical Office Property in Richmond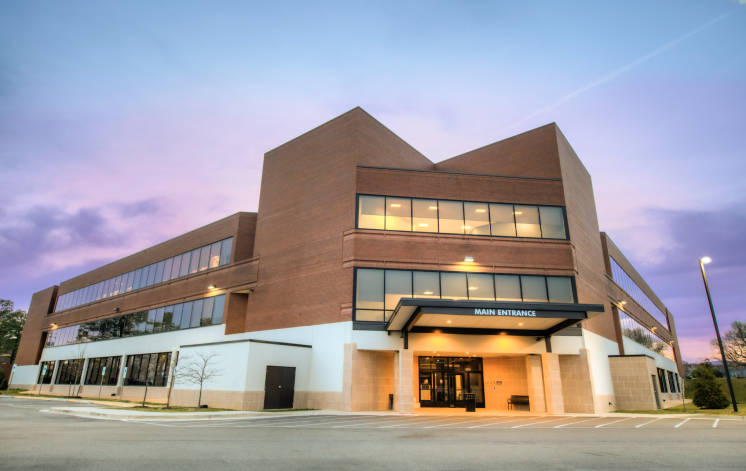 Montecito Medical, a premier owner of medical office properties throughout the U.S., has completed the acquisition of the Brookfield Commons, a large medical office building and ambulatory surgery center (ASC) in Richmond, Virginia.

The three-story facility, with nearly 90,000 square feet of rentable space, was fully renovated in 2018. The building includes a 14,608-square-foot ambulatory surgery center that is fully leased to Virginia Ear, Nose & Throat.

Three other strong and well-established medical specialty groups — Pulmonary Associates of Richmond, Virginia Women's Center and Dominion Imaging — occupy the remainder of the building's fully leased space.

"This property and the medical providers with whom we have just begun a long-term tenant relationship represent the future of healthcare, as patients increasingly seek high-quality services that are more convenient to where they live," said Chris Conk, a principal and founder of Montecito Medical. "We are excited about acquiring this prime medical property in a dynamic marketplace that we know very well from partnering with other physician groups in the area."

Montecito purchased the property from an entity headed by Stanley Shield Partnership, LLC of Richmond.

Pulmonary Associates of Richmond (PAR), the largest tenant at Brookfield Commons, is a leading independent physician group treating lung and sleep conditions. The practice, which has been established in Richmond for more than four decades, comprises 30 physicians across six locations in Richmond. PAR occupies 32,631 square feet of the building's space.

Virginia Women's Center, which occupies 25,000 square feet, is a full-service women's healthcare practice specializing in gynecology, obstetrics, high-risk obstetrics, obstetrical genetic counseling, urogynecology, weight and wellness, breast, bone and mental health services, ultrasound, and surgeries. The group, which maintains four other locations in the area, is a member of Priva Women's Health, a division of Priva Health, one of the largest independent physician groups in the United States with more than 2,700 providers and three million patients.

Dominion Radiology Associates, which leases 16,859 square feet of space, provides sub-specialized diagnostic imaging and interpretation services in all major areas of radiology. The group, which maintains two locations in the Richmond area, consists of 12 physicians, including diagnostic radiologists, interventional radiologists and board-certified vascular surgeons.

Virginia ENT's 12 board-certified physicians specialize in ENT, facial plastic surgery, balance physical therapy and audiology services. The group's surgery center at Brookfield Commons, which includes two operating rooms, is the only ambulatory surgery center in Central Virginia dedicated to otolaryngology. Virginia's status as a Certificate of Need state reduces the likelihood of entry into the service area by competitors in that medical specialty. The group maintains five other locations in the Richmond area.

Brookfield Commons is advantageously situated near Reynolds Crossing, eight miles northwest of downtown Richmond. The 1.32-acre property is on West Broad St., adjacent to a large residential area, with convenient access to nearby Interstate 64.
The area around Brookfield Commons, which includes Richmond's West End neighborhood, offers strong local demographics that drive demand for healthcare services, with an average annual household income in excess of $95,000 and a population of more than 240,000 people within five miles of the property.
About Montecito Medical
Montecito Medical is one of the nation's largest privately held companies specializing in healthcare-related real estate acquisitions and partnering with physicians and developers to fund development of medical real estate. The company also supports providers with a suite of AI-powered technology solutions that increase revenues, reduce costs and build physician wealth. Since 2006, Montecito has completed transactions involving more than $5 billion in medical real estate. Headquartered in Nashville, TN, the company has been named for five consecutive years as a "key influencer in healthcare real estate" by GlobeSt.com and the editors of Real Estate Forum. For more information, please visit www.montecitomac.com.
---
Go Back