Montecito Medical Acquires Surgery Center Property in Phoenix Area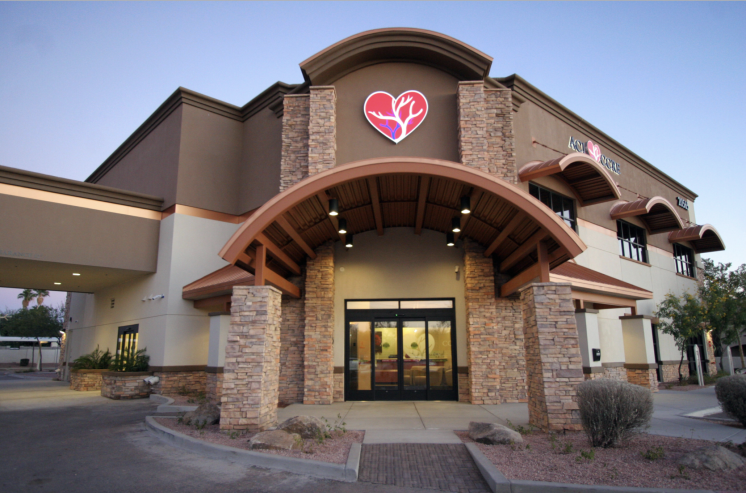 Montecito Medical, a premier owner of medical office properties throughout the U.S., has completed the acquisition of a medical building that is home to a cardiac ambulatory surgery center (ASC) in the Phoenix, Arizona, suburb of Deer Valley.
The 15,312 square-foot Deer Valley Ambulatory Surgery Center is 100% leased, with Arizona Cardiovascular Institute/Center for Cardiovascular Research and Education as the primary tenant.
"We are very pleased to add this outstanding surgery center asset to our portfolio of medical properties and are excited about the opportunity to partner with a leading specialty provider in one of the nation's most attractive market areas," said Bryan Brown, Senior Vice President of Acquisitions at Montecito Medical.
The board-certified physicians at the center perform a variety of minimally invasive cardiac and vascular procedures. The group is affiliated with Fresenius National Cardiovascular Partners (NCP), the market leader in operating outpatient, hybrid cardiovascular facilities that include ambulatory surgery centers and office-based catheterization labs. The Deer Valley facility is part of a growing network of 24 outpatient surgery centers. Across the U.S., Fresenius NCP creates and sustains independent, outpatient cardiac catheterization and vascular labs in close partnership with physician entrepreneurs, who retain clinical and financial control of their businesses while NCP manages the administrative functions of each center.
The building's other tenant, with 3,000 SF of space under lease, is National Cardiovascular Management, a cardiovascular management services consulting firm.
The ASC property, north of downtown Phoenix, is conveniently situated along State Route 101 and near Interstate 17, providing easy access to Phoenix, Desert Ridge, Arrowhead, Scottsdale and Anthem. The property is located along a busy commercial corridor, in close proximity to large residential neighborhoods.
The Deer Valley acquisition maintains Montecito's record-setting pace for the year. To date, the company has completed 34 separate transactions in 2021, involving 38 medical office properties and more than 1 million square feet.

"In the past year, more medical office owners have trusted Montecito than any other buyer to help them maximize the long-term value of their property," said Chip Conk, CEO of Montecito Medical. "We are gratified by the confidence that so many physician groups around the country are placing in our team."
About Montecito Medical
Montecito Medical is one of the nation's largest privately held companies specializing in healthcare-related real estate acquisitions and funding the development of medical real estate. Montecito is a leading resource for both medical real estate owners and healthcare providers seeking to monetize or expand their holdings. Since 2006, it has completed transactions across the United States involving more than $5 billion in medical real estate. Headquartered in Nashville, TN, Montecito has been named as a "key influencer in healthcare real estate" for four consecutive years by GlobeSt.com and the editors of Real Estate Forum. Chip Conk, the company's CEO, was named Healthcare Real Estate Executive of the Year for 2021 by Healthcare Real Estate Insights. For more information about Montecito Medical, please visit www.montecitomac.com.
---
Go Back