Montecito Medical Acquires Trophy Asset in Salt Lake City Area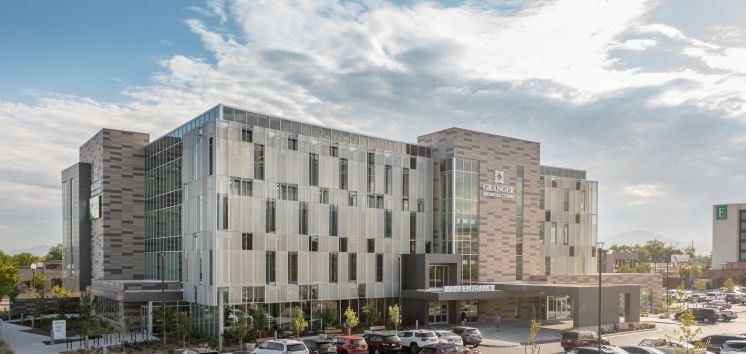 Montecito Medical, a premier owner of medical office properties throughout the U.S., has completed the acquisition of the Granger Medical Clinic building in the Salt Lake City suburb of West Valley City, Utah.
The multi-story building, which opened in 2020 and is fully leased to Granger Medical Clinic, encompasses nearly 95,000 square feet of space.
"This property is truly a trophy asset with all of the attributes we look for — a new building, in an attractive market area, with a dominant medical group as a long-term tenant," said Rus Gudnyy, Senior Vice President of Investments at Montecito Medical.
Granger Medical Clinic is one of the largest independent, physician-owned medical clinic groups in Utah. With a history in the area spanning more than 65 years, the practice now includes more than 170 providers practicing in 29 different specialties. The group operates 28 locations across a four-county area.
Physicians at the West Valley property provide an array of medical services, including urgent care, cancer care, endocrinology, ENT, audiology, family medicine, gastroenterology, internal medicine, ophthalmology, orthopedics and sports medicine, pediatrics and urology. The building also includes an imaging center, lab and pharmacy.
"This transaction continues to demonstrate the incredible value of owning real estate for independent, physician-owned medical groups," said Mary Jane Pennington, M.D., President and CEO of Granger Medical Clinic. "We are looking forward to other opportunities to work with a great partner like Montecito as we move forward."
The property is conveniently situated nine miles southwest of downtown Salt Lake City, in a highly trafficked retail corridor amid densely populated residential neighborhoods.
"The acquisition of this outstanding property, and the opportunity to enter into a long-term relationship with this prestigious medical practice, really adds an exclamation point to what has been another record-setting year for our company," said Chip Conk, CEO of Montecito Medical. "We are excited that Granger has joined so many other physician groups in choosing Montecito to help them make the most of their medical real estate."
About Montecito Medical
Montecito Medical is one of the nation's largest privately held companies specializing in healthcare-related real estate acquisitions and partnering with physicians and developers to fund development of medical real estate. The company also supports providers with a suite of AI-powered technology solutions that increase revenues, reduce costs and build physician wealth. Since 2006, Montecito has completed transactions involving more than $5 billion in medical real estate. Headquartered in Nashville, TN, the company has been named for five consecutive years as a "key influencer in healthcare real estate" by GlobeSt.com and the editors of Real Estate Forum. For more information, please visit www.montecitomac.com.
---
Go Back