Montecito Medical Acquires Trophy Asset Involving Advocate Aurora Health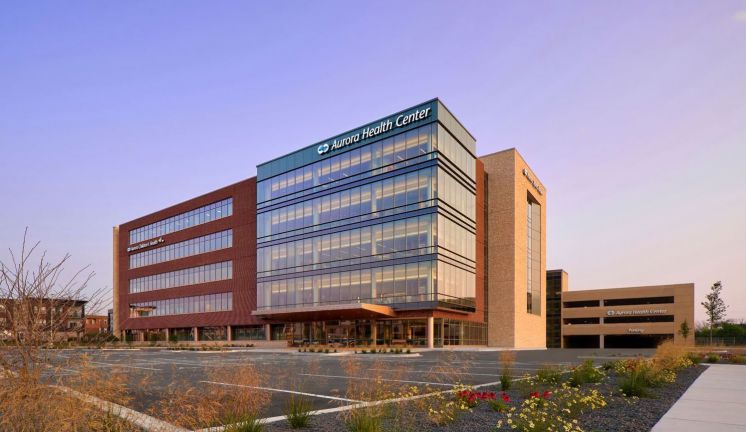 Montecito Medical Real Estate, a premier owner of medical office properties throughout the U.S., has completed the acquisition of a large, state-of-the-art medical complex tenanted by the leading health system in the Milwaukee marketplace.

The facility, Aurora Health Center – 84 South, is a five-story surgical center and medical office building located in Greenfield, Wisconsin, a Milwaukee suburb. The 130,000 square-foot building was constructed in 2019 and is 100% leased to Advocate Aurora Health.

"We couldn't be happier to have been selected as the buyer of this extraordinary, high-profile asset," said Chip Conk, CEO of Montecito Medical Real Estate. "It is an exceptional new property with a long-term lease commitment from a dominant provider that offers an array of services under one roof in a prime location. We are especially excited by the opportunity to partner with one of the nation's leading not-for-profit health systems as our tenant."

Aurora Health Center – 84 South is one of the largest outpatient ambulatory sites for Advocate Aurora Health, with eight surgical suites, two pain management procedure rooms, four gastroenterology suites and the first outpatient interventional radiological suites in Wisconsin that allow physicians to perform image-guided procedures. The building also serves as a central location for Aurora Children's Health Services, including specialties in pediatric cardiology, urology, allergy, dermatology, ENT, neuropsychology and radiology. In addition, the center houses Aurora's Sports Health services, including the department's first outpatient surgery center in the Milwaukee area as well as pediatric and adult health gyms and classroom space. The center is equipped with technology that allows patients to receive a badge at check-in and go directly to a private room to avoid public waiting rooms.

Advocate Aurora Health provides a continuum of care through 27 acute care hospitals, an integrated children's hospital and a psychiatric hospital with more than 6,500 licensed total beds. The health system, which employs approximately 3,700 physicians, operates outpatient centers, physician office buildings, pharmacies, rehabilitation centers, behavioral health centers, and home health and hospice care across eastern Wisconsin, northern and central Illinois, and the upper peninsula of Michigan. In 2018 Advocate Health Care and Aurora Health Care merged to become the tenth-largest not-for-profit healthcare system in the United States, serving nearly 3 million patients each year.

"It was a pleasure working with Scott and his team on this great addition to the Montecito portfolio and we look forward to building upon our relationship in the future" said Tyler Rhoades, Business Development Associate for Montecito Medical.
Aurora Health – 84 South is strategically situated in the center of the southwest Milwaukee metro area, positioned to improve patient access to surgical, imaging, pain management, gastrointestinal, sports medicine and pediatric services while creating more space for inpatient growth at two nearby hospitals, St. Luke's Medical Center and West Allis Medical Center, operated by Advocate Aurora Health. St. Luke's is the healthcare system's flagship hospital for cardiac, neurology and oncology services, while West Allis is the system's primary women's and family hospital.
The 84 South center is part of a 48-acre, mixed-use development that includes a 268-unit apartment complex and a large retail component.
"The Montecito team was incredibly easy to work with," said Scott Yauck, President and CEO of Cobalt Partners, the Milwaukee-based developer of the 84 South mixed-use project. "We look forward to working with Montecito on many more win-win deals in the future."
"This acquisition will be one of the highlights in what has already been a great year for our company," Conk said. "And it kicks off what promises to be an extremely busy final two months of 2020, as we have a number of additional properties now slated for closing before the end of this year."
About Montecito Medical
Montecito Medical is one of the nation's largest privately held companies specializing in healthcare-related real estate acquisitions and funding the development of medical real estate. Montecito is a leading resource for both medical real estate owners and healthcare providers seeking to monetize or expand their holdings. Since 2006, it has completed transactions across the United States involving more than $5 billion in medical real estate. Headquartered in Nashville, TN, Montecito has been named as a "key influencer in healthcare real estate" for four consecutive years by GlobeSt.com and the editors of Real Estate Forum. Chip Conk, the company's CEO, was named Healthcare Real Estate Executive of the Year for 2021 by Healthcare Real Estate Insights. For more information about Montecito Medical, please visit www.montecitomac.com.
---
Go Back