Montecito Medical Acquires Two Medical Office/Surgery Center Buildings in Largo, FL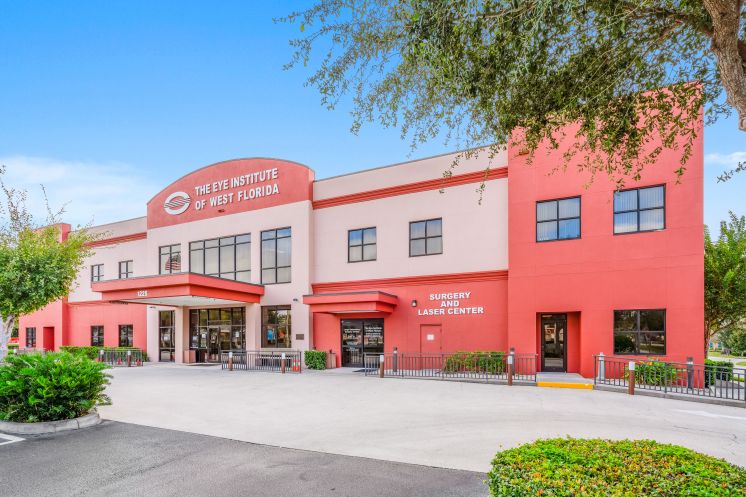 Montecito Medical, a premier owner of medical office properties throughout the U.S., has completed the acquisition of two medical office buildings in the Tampa area occupied by The Eye Institute of West Florida.
The Largo properties, which have a combined square footage of 33,429, are fully occupied under long-term lease.
The two-story Eye Institute of West Florida medical office building, the larger of the two facilities, serves as the flagship location for the group and includes an ambulatory surgery center (ASC) with four operating rooms. To meet growing patient demand, the group has developed plans to add a third story to the building, along with a multi-story parking structure. The nearby Aesthetic Institute, which focuses on cosmetic procedures, encompasses approximately 4,800 square feet and includes an ASC with two operating rooms.
"We are pleased to have been selected as the buyer for these outstanding properties, and we look forward to building a long-term, mutually beneficial relationship with The Eye Institute of West Florida," said Bryan Brown, Senior Vice President of Acquisitions at Montecito Medical.
With a history in the community spanning nearly 50 years, The Eye Institute of West Florida has become a market leader in its specialty, attracting patients from a 50-mile radius to its six locations across the Tampa Bay area. The group's specialists diagnose and treat an array of conditions, including cataracts and retinal diseases, and perform procedures ranging from LASIK and Clear Lens Exchange to oculoplastic procedures such as eyelid surgeries.
Both properties are conveniently on the campus of the 455-bed Largo Medical Center.
As part of the transaction, physicians in the group opted to retain an ownership share in the properties via Montecito's distinctive Provider Real Estate Partnership (PREP) program. Through PREP, physicians enjoy ongoing opportunities to enjoy tax benefits, participate in income generated by the property and share in profits when the building ultimately is recapitalized.
ERE Healthcare Real Estate Advisors brokered the transaction.
The acquisition continues Montecito's record-setting pace of medical office real estate acquisitions in 2021. So far this year, the company has completed 36 transactions involving 40 properties and more than 1.1 million square feet.
"We are gratified by the growing number of physician groups across the country that have entrusted ownership of their buildings to us," said Chip Conk, CEO of Montecito Medical. "And we are particularly excited by the opportunity to expand our presence and build relationships with physicians in this key market area."
About Montecito Medical
Montecito Medical is one of the nation's largest privately held companies specializing in healthcare-related real estate acquisitions and partnering with physicians and developers to fund development of medical real estate. The company also supports providers with a suite of AI-powered technology solutions that increase revenues, reduce costs and build physician wealth. Since 2006, Montecito has completed transactions involving more than $5 billion in medical real estate. Headquartered in Nashville, TN, the company has been named for five consecutive years as a "key influencer in healthcare real estate" by GlobeSt.com and the editors of Real Estate Forum. For more information, please visit www.montecitomac.com.
---
Go Back