Montecito Medical Acquires Virginia Beach Orthopedic Medical Office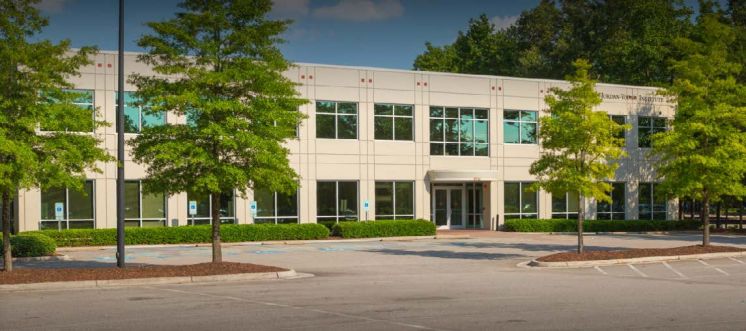 Montecito Medical Real Estate, a premier owner of medical office properties throughout the U.S., has completed the acquisition of a medical office asset occupied by a leading orthopedic practice in Virginia Beach, VA.

The building is home to the Jordan-Young Institute, the anchor tenant for the property, which leases 85 percent of the building's 31,000 square feet. The remainder of the available space is leased to Patient First, which operates multiple urgent care-walk-in clinics in the Virginia Beach area.

"We are excited both to acquire this property and to establish a relationship with a dominant orthopedic practice in a tremendously appealing medical market," said Chris Conk, Principal of Acquisitions for Montecito Medical Real Estate. "Having completed a number of transactions in the state and in this local MSA, Virginia Beach is an area we know well, and we are pleased to add this outstanding real estate asset to the portfolio of medical office properties we've acquired."

Jordan-Young Institute provides a broad spectrum of orthopedic services, from orthopedic surgeries ranging from arthroscopic procedures to complex joint replacements, to sports medicine, neurosurgery, physical medicine and rehabilitation. The group's physicians are recognized nationally and internationally for their expertise in their specialties, and they participate in research and serve as instructors and faculty for many national and international meetings. Specialists at the Institute include orthopedic surgeons, neurosurgeons, physiatrists, nurse practitioners, physician assistants, physical therapists and athletic trainers.

The property is centrally located in Virginia Beach, just off Interstate 264. With approximately 1.7 million people, Virginia Beach-Norfolk-Newport ranks as the 37thlargest MSA in the United States. As the state's largest city, Virginia Beach is known for its diverse and growing economy that includes nationally and internationally known corporate headquarters, technologically advanced manufacturers, biomedical and life science companies, and billion-dollar defense contractors.

The Jordan-Young medical office building adds to Montecito's extensive footprint in the state and represents the second acquisition for the company in Virginia in as many months. In August, Montecito completed the acquisition of a medical office building in Lynchburg occupied by Blue Ridge Ear, Nose Throat and Plastic Surgery.

Continuing its strong momentum during the third quarter of 2020, Montecito is set to close on eight additional medical office properties in October.
About Montecito Medical
Montecito Medical is one of the nation's largest privately held companies specializing in healthcare-related real estate acquisitions and funding the development of medical real estate. Montecito is a leading resource for both medical real estate owners and healthcare providers seeking to monetize or expand their holdings. Since 2006, it has completed transactions across the United States involving more than $5 billion in medical real estate. Headquartered in Nashville, TN, Montecito has been named as a "key influencer in healthcare real estate" for four consecutive years by GlobeSt.com and the editors of Real Estate Forum. Chip Conk, the company's CEO, was named Healthcare Real Estate Executive of the Year for 2021 by Healthcare Real Estate Insights. For more information about Montecito Medical, please visit www.montecitomac.com.
---
Go Back