Montecito Medical Maintains Steady Flow of Acquisitions with Wisconsin Medical Office
Company Adds Prime, Hospital-Leased Property in Chippewa Falls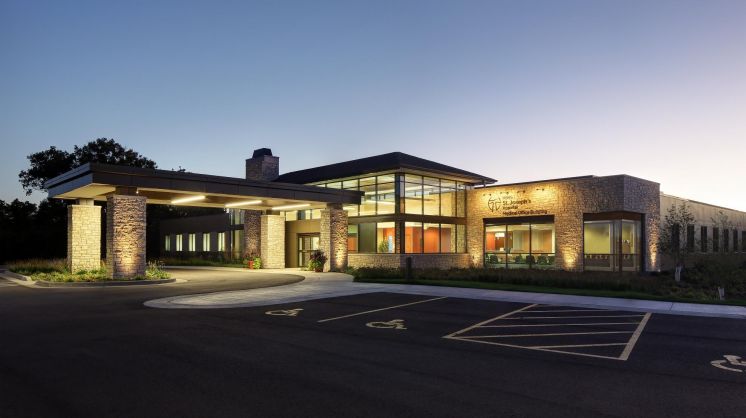 Nashville, Tenn. — Montecito Medical Real Estate, a premier owner of medical office properties throughout the U.S., has completed the acquisition of a prime medical office building in Chippewa Falls, Wisconsin.
The company acquired the St. Joseph's Hospital Medical Office Building, a 25,308 square-foot facility that is 100% leased to St. Joseph's Hospital and is directly across from the hospital's main entrance. The Class-A building, constructed in 2015, houses a primary care clinic, hospital physical therapy and occupational therapy services, an occupational medicine clinic and a retail pharmacy.
"We are very excited both about acquiring this outstanding property and also by having a leading hospital in the area as our long-term tenant," said Chip Conk, CEO of Montecito Medical Real Estate. "We are also pleased about expanding our footprint in the Upper Midwest as we remain extremely active in the medical office marketplace."
"Dealing with Montecito was a seamless process with no surprises, said Joel LaBlonde, Director of Investments for Irgens, the commercial real estate development firm from which Montecito purchased the St. Joseph's Medical Office Building. "We were able to complete the sale of this great asset during these challenging times, which speaks to the ability, integrity and professionalism at Montecito. Irgens, as a developer of buildings throughout the country, looks forward to further transactions with Chip and his team."
The 193-bed hospital, which has been part of Chippewa Falls since 1885, is affiliated with the Hospital Sisters Health System, which owns and operates 13 hospitals in Wisconsin and Illinois. Chippewa Falls, 12 miles north of Eau Claire in the Chippewa Valley, is part of a major healthcare hub for western Wisconsin. The St. Joseph's Medical Office Building is well situated on the hospital campus, with four access points on a county highway that allow convenient ingress and egress from the site.
About Montecito Medical
Montecito Medical is one of the nation's largest privately held companies specializing in healthcare-related real estate acquisitions and funding the development of medical real estate. Montecito is a leading resource for both medical real estate owners and healthcare providers seeking to monetize or expand their holdings. Since 2006, it has completed transactions across the United States involving more than $5 billion in medical real estate. Headquartered in Nashville, TN, Montecito has been named as a "key influencer in healthcare real estate" for four consecutive years by GlobeSt.com and the editors of Real Estate Forum. Chip Conk, the company's CEO, was named Healthcare Real Estate Executive of the Year for 2021 by Healthcare Real Estate Insights. For more information about Montecito Medical, please visit www.montecitomac.com.
---
Go Back