Montecito Medical Maintains Steady Pace with Acquisition from Leading ENT Group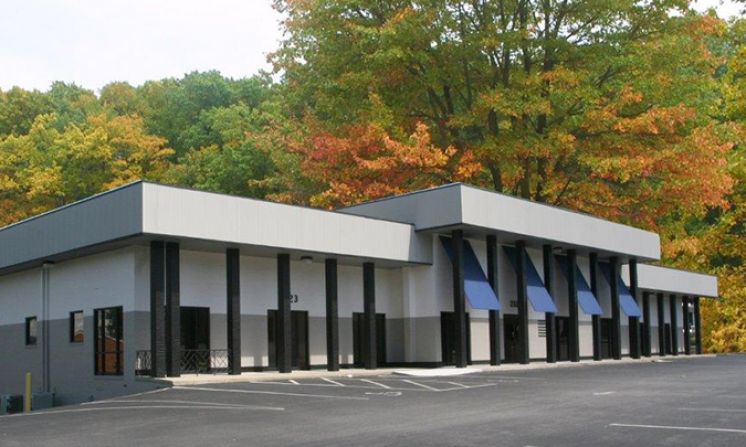 Nashville, Tenn. — Montecito Medical Real Estate, a premier owner of medical office properties throughout the U.S., has completed the acquisition of a prime medical property in Lynchburg, VA.
The 16,942 square-foot facility, which is 100% leased to Blue Ridge Ear, Nose and Throat and Plastic Surgery, was constructed in the 1970s and received major renovations in 2009. The building includes two surgical suites, where physicians perform a variety of minor, local surgical procedures, as well as audiology and allergy departments.
"We are excited about acquiring this outstanding property and by partnering with a trusted, market-leading practice group as our long-term tenant," said Chip Conk, CEO of Montecito Medical Real Estate. "This transaction expands our presence in Lynchburg, following our earlier acquisition of the medical office property leased to OrthoVirginia. We are very bullish on the strong fundamentals of the Lynchburg market."
Conk added, "The Blue Ridge ENT acquisition marks our first in the third quarter of 2020. We have maintained a robust pipeline even amid the pandemic and are scheduled to close on a number of other premier medical office properties over the next two months."
With a 30-year history of serving patients in central Virginia, Blue Ridge ENT is the dominant group in its specialty in the Lynchburg market area. The practice's board-certified physicians and physician assistants offer a full range of ear, nose and throat services, including adult and pediatric ENT; skin cancer surgery; sinus surgery and dilation; head and neck cancer surgery; treatment of balance and dizziness disorders; treatment of sleep disorders and snoring; allergy testing and immunology; treatment of tinnitus; ear and nose surgery; diagnosis and treatment of hearing loss, with comprehensive hearing aid sales and service; treatment of voice and swallowing disorders.
"The acquisition process with Montecito has been smooth and transparent," said Jay Cline, M.D., one of the physician owners of the practice. "We are excited for this opportunity and believe this partnership will prove to be mutually beneficial."
Blue Ridge ENT and Plastic Surgery's offices are advantageously near one of the city's major thoroughfares and in close proximity to Central Lynchburg General Hospital, which is licensed for 358 beds.
Lynchburg is a rapidly growing city or more than 80,000 that has become Central Virginia's urban center for commerce and culture. The city boasts an expanding, diverse population, strong economic growth, and flourishing institutions of higher learning.
About Montecito Medical
Montecito Medical is one of the nation's largest privately held companies specializing in healthcare-related real estate acquisitions and partnering with physicians and developers to fund development of medical real estate. The company also supports providers with a suite of AI-powered technology solutions that increase revenues, reduce costs and build physician wealth. Since 2006, Montecito has completed transactions involving more than $5 billion in medical real estate. Headquartered in Nashville, TN, the company has been named for five consecutive years as a "key influencer in healthcare real estate" by GlobeSt.com and the editors of Real Estate Forum. For more information, please visit www.montecitomac.com.
---
Go Back