Montecito Named Key Influencer in Healthcare Real Estate for Fourth Consecutive Year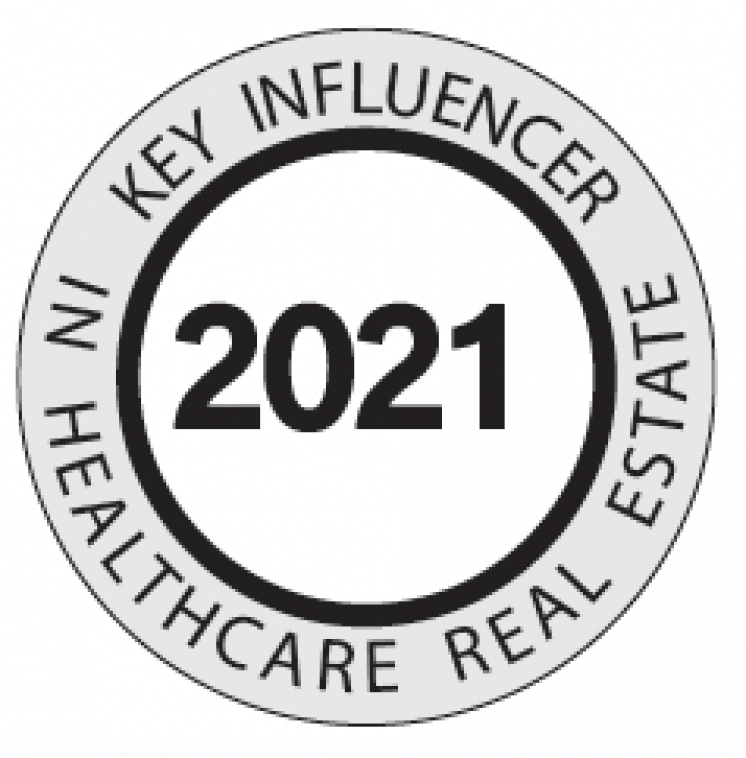 For a fourth consecutive year, Nashville-based Montecito Medical Real Estate has been named as a "Key Influencer" in Healthcare Real Estate.
The national recognition came from the editors of Real Estate Forum and GlobeSt. Partners, which publish an annual list of influencers in specific areas of real estate that include healthcare, retail, industrial and multifamily housing.
Real Estate Forum's Influencers Series spotlights professionals, teams and companies that have made an indelible impact on their respective lines of business through their contributions to the industry, successes they have achieved or the innovations and best practices they've introduced.
"On behalf of everyone at Montecito, we feel incredibly honored that respected industry experts have named our organization as a key influencer in our field for four years in a row," said Chip Conk, CEO of Montecito Medical. "We regard it as a tribute to our entire team's continuing commitment to create wins in the medical office space for physician groups, developers and commercial real estate brokers."
In selecting the finalists for the Healthcare Real Estate Influencers list, the editors reviewed a considerable number of qualified individuals, teams and firms from across the United States. The winners are profiled in the November/December issue of Real Estate Forum and online at GlobeSt.com.
GlobeSt.com, together with its print publication, Real Estate Forum and the RealShare Conference Series, reaches more than 250,000 professionals across all markets, sectors and business disciplines.
Montecito has been recognized for pioneering an innovative approach to sale-leaseback transactions involving medical office real estate. Under the company's distinctive model, physicians can maintain an ownership stake in their buildings after the sale, with opportunities to participate in recurring income streams from the property, gain tax advantages and receive a share of the profits when the asset is recapitalized.
For developers, who are seeking to keep pace with the high demand for new medical office properties, Montecito offers the flexibility to work with them in a variety of ways — as a capital partner, joint venture partner or takeout partner. As with physician sellers, developers can choose to retain a share of ownership after the sale, with opportunities for additional profit upon asset disposition.
Commercial real estate brokers have also increasingly brought potential deals to Montecito because of the popularity of the company's pioneering model among physicians and developers.
In 2022, through an affiliated entity that leverages Montecito's physician-centered approach, real estate expertise and leading-edge data capabilities, providers will be able to access services that enable them to optimize staff scheduling, physician recruitment, call center operations and site selection for expansion and new development, among others.
Based on data from Real Capital Analytics, Montecito has ranked among the nation's top privately held acquirer of medical office real estate since 2016. In each of the past five years, including the pandemic-affected year of 2020, the company shattered its previous record for medical office acquisitions and is on pace to set yet another record in 2021.
"Our approach has always been fairly simple — to build lasting relationships that treat owners and brokers of medical office properties not as participants in a transaction but as long-term partners in our mutual success," Conk said. "The medical office real estate market continues to validate our model, and we believe that has helped our company enjoy another outstanding year."
About Montecito Medical
Montecito Medical is one of the nation's largest privately held companies specializing in healthcare-related real estate acquisitions and partnering with physicians and developers to fund development of medical real estate. The company also supports providers with a suite of AI-powered technology solutions that increase revenues, reduce costs and build physician wealth. Since 2006, Montecito has completed transactions involving more than $5 billion in medical real estate. Headquartered in Nashville, TN, the company has been named for five consecutive years as a "key influencer in healthcare real estate" by GlobeSt.com and the editors of Real Estate Forum. For more information, please visit www.montecitomac.com.
---
Go Back