Montecito's Chip Conk Named Healthcare Real Estate Executive of the Year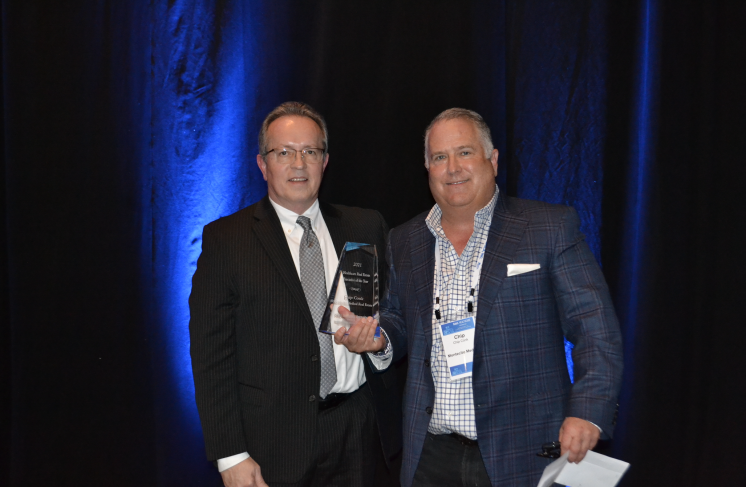 Chip Conk, Chief Executive Officer of Montecito Medical, has been named by Healthcare Real Estate Insights (HREI) as its Healthcare Real Estate Executive of the Year.
The honor was bestowed as part of HREI's 9th annual Insights Awards™, which are the first and only national awards dedicated to recognizing excellence in the areas of healthcare real estate development and executive leadership.
Conk was a finalist for the award in both 2019 and 2020.
"I am profoundly grateful for this honor," Conk said. "It means so much to be recognized by people in this field for whom I have so much respect, and to be among the company of leaders in this industry who are previous recipients of this award. It is a tribute to our entire Montecito team, whose dedication to our mission of serving physicians and the healthcare real estate community has made our success possible."
The awards are presented by Minnesota-based HREI, the nation's only print and digital media organization entirely devoted to covering healthcare real estate (HRE) development, financing and investment. The HREI Insights Awards recognize excellence in the areas of healthcare real estate development and executive leadership.
In bestowing the award, judges noted that "Chip has been a real innovator in the acquisitions of primarily physician-owned MOBs, allowing physicians to keep some of the equity in the buildings Montecito acquires. He is a true entrepreneur."
Under Conk's leadership since 2006, Montecito has been recognized for pioneering a number of innovations, including a model (PREP) that offers sellers the opportunity to maintain an ownership stake in their buildings after the sale. Under this distinctive program, physicians enjoy opportunities to participate in recurring income streams from the property, gain tax advantages and receive a share of the profits when the asset is recapitalized.
Montecito was the nation's top privately held acquirer of medical office real estate in 2016 and 2017, based on data from Real Capital Analytics. In each of the succeeding years, including the pandemic-affected year of 2020, the company shattered its previous record for medical office acquisitions and is on pace to set yet another record in 2021.
About Montecito Medical
Montecito Medical is one of the nation's largest privately held companies specializing in healthcare-related real estate acquisitions and funding the development of medical real estate. Montecito is a leading resource for both medical real estate owners and healthcare providers seeking to monetize or expand their holdings. Since 2006, it has completed transactions across the United States involving more than $5 billion in medical real estate. Headquartered in Nashville, TN, Montecito has been named as a "key influencer in healthcare real estate" for four consecutive years by GlobeSt.com and the editors of Real Estate Forum. Chip Conk, the company's CEO, was named Healthcare Real Estate Executive of the Year for 2021 by Healthcare Real Estate Insights. For more information about Montecito Medical, please visit www.montecitomac.com.
---
Go Back