Together with medical commercial real estate brokers, we make winning deals happen for medical office owners.
Since 2006, Montecito Medical has earned a reputation for creatively structuring medical real estate deals that meet sellers' needs, overcome obstacles and produce wins for all involved. And that has earned us the trust of medical commercial real estate brokers (and medical office building owners) who know they can count on us to bring even complex, challenging deals to successful close for them and their clients.
See what medical executives say about working with Montecito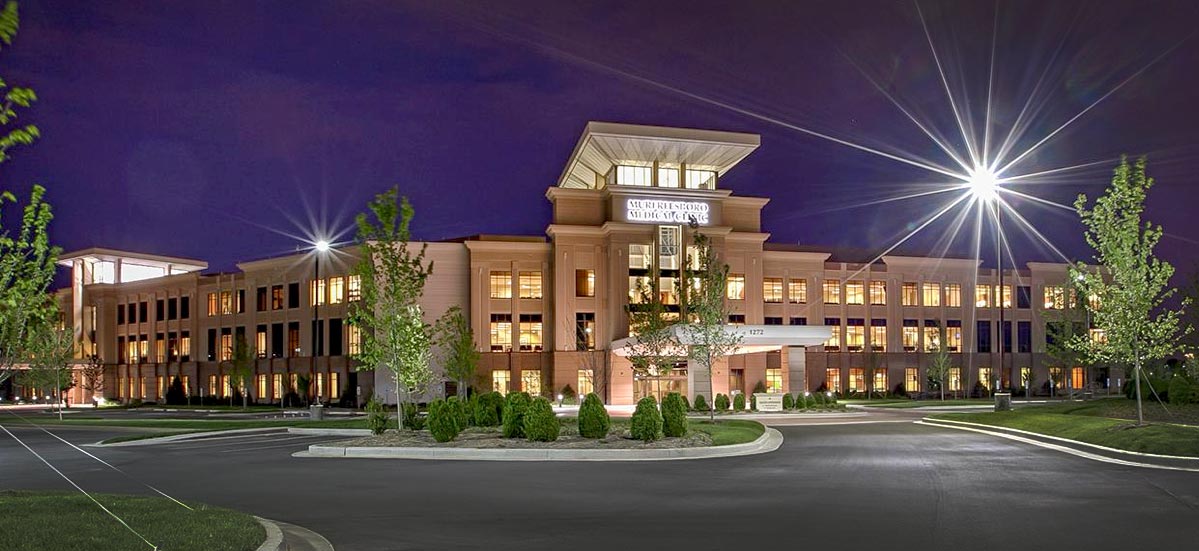 Montecito frequently buys medical buildings directly from owners, without involvement by medical commercial real estate brokers.
Montecito creates wins for physicians and developers. And makes medical commercial real estate brokers look like heroes to their clients.
Why do physician groups, developers, medical building owners, and medical real estate brokers love working with Montecito? One reason is that we have the commitment, creativity and flexibility to conclude complicated transactions. We find ways to meet sellers' needs. And go above and beyond to make deals happen.
Here are a few examples:
In navigating the purchase of a six-building medical office portfolio, Montecito allowed a subgroup of physicians to maintain an ownership stake in one key location. This arrangement helped align physician interests and won agreement from the group to proceed with the sale.
Insufficient parking spaces to meet current codes requirements stood in the way of a physician group that wished to sell its building. Montecito helped the sellers secure expanded parking capacity. With the property now codes-compliant, the group was able to sell its building and a related surgery center.
A physician group wanted to sell and lease back an older medical office building (MOB) that needed significant upgrades. Instead of walking away, Montecito financed the cost of the improvements into the purchase price, meeting all the sellers' goals.
In agreeing to acquire a new ambulatory surgery center (ASC) at Certificate of Occupancy, Montecito also invested 20% of the equity alongside the property's cash-squeezed developer — enabling him to take on additional projects.
Put Montecito's make-it-happen mindset to work on your next
medical real estate
deal. We'd love to help you create wins for your clients.
"We had offers to buy our property through a medical commercial real estate broker."
Dr. John Sheppard of Virginia Eye Consultants explains how the process of selling his group's building through a medical commercial real estate broker led them to partner with Montecito, both for the sale and far beyond.
Beyond a third-party medical office broker
Case Studies
Read a few case studies on how Montecito has worked with medical office owners and medical commercial real estate brokers to create winning transactions and partnerships.
View Case Studies
Reason #1 Why Medical Commercial Real Estate Brokers Bring Clients to Montecito: Physicians Can Remain Owners after the Sale
With Montecito, physicians can sell their buildings and own them, too.
Under a sale-leaseback model that Montecito pioneered — called PREP (Provider Real Estate Partnership) — physicians can retain a share of ownership in the property even after they sell. In the process, they enjoy opportunities for monthly passive income and tax advantages.
How PREP Works
Physicians within the seller group can choose to retain up to 20% of the ownership of the property. The group may allow physicians who did not previously own shares of their buildings to participate in the ownership opportunity.
Participating physicians become limited partners in a single-purpose entity for which Montecito serves as the general partner.
PREP participants enjoy the opportunity to receive passive income from the property in the form of regular cash distributions.
Montecito expects ultimately to resell the building as part of a large portfolio of other medical office properties that we acquire. Because large institutional investors typically are willing to pay a premium for a carefully assembled portfolio of compelling medical real estate assets, PREP participants may have an opportunity to leverage their investment beyond the value of their individual property.
Physicians have the opportunity to defer capital gains tax liability to the extent of their retained ownership as long as the partnership owns the property.
PREP is one of the ways Montecito builds long-term, win/win relationships with physicians, empowering them to build wealth for themselves and their families while building stronger practices for their patients.
"We were able to maximize our return on the building by selling to Montecito Medical and to do so where we were able to re-invest back into the new entity buying it. It was important to many of our physicians to continue to have some level of ownership in the properties where they practice." -- Richard Panek, CEO, State of Franklin Healthcare Associates
---
Reason #2 Why Medical Commercial Real Estate Brokers Connect Medical Office Owners to Montecito: Creative Flexibility
All medical real estate deals have one thing in common: They're different. Sellers have different needs and objectives. One may wish to exit the real estate ownership business. Another may seek to sell some properties to expand their real estate holdings. Ownership structures differ. Local markets differ.
Montecito offers the flexibility and creativity to structure deals to address specific challenges and meet each seller's specific needs. Not everybody in our field can say that.
We make deals work for physicians, developers, medical building owners and brokers because we want to continue working with them as long-term partners in each other's success. That leads us to think differently than buyers who take a purely transactional approach to real estate transactions.
We found the right partner.
---
Reason #3 Why Medical Commercial Real Estate Brokers Connect Medical Office Owners to Montecito: No Bureaucracy
Montecito is privately held. We don't answer to Wall St. We answer to you. With Montecito, physicians, developers, medical building owners and medical commercial real estate brokers can pick up the phone and talk to a top decision maker — including one of the principals of the company — whenever they have questions. No bureaucracy. No slow-moving investment committees. We respond quickly and can close quickly.
That's not just our promise. It's our track record.
Top Reasons Why Physicians Sell Their Medical Real Estate to Montecito
They can take advantage of today's soaring medical real estate values — which are at an all-time high.
They can liberate capital currently locked into their real estate and redeploy it strategically to build their practice by expanding locations and services, adding physicians, investing in new technologies or even acquiring other practices.
They can bolster their succession planning efforts. Senior physicians approaching retirement can cash out their interest in the group's real estate, while Montecito's PREP program enables younger physicians who have not been able to these afford shares to acquire an ownership stake in the building.
By creating a common ownership basis for their real estate through PREP, they can align the interests of current physician-owners with the interests of current non-owners.
They are freer to focus on what they do best: practicing medicine and serving their patients.
They gain more control over their personal financial futures.
They gain a partner focused on helping them build wealth and build stronger practices in ways that go beyond buying their buildings — from group purchasing discounts to a next-generation data engine that helps them pinpoint the best locations to situate new medical office facilities, enter new markets and identify opportunities to expand services.
---

For three consecutive years, Montecito Medical has been named a key influencer in healthcare real estate by GlobeSt.com and the editors of Healthcare Real Estate Insights, a publication widely read by medical office brokers.
Learn more about why Montecito is a leader in the medical real estate field.
The Company
Selling your medical office building is a big decision.
That's why it makes sense, before you sell, to talk with Montecito — people who have made a reputation of building relationships that align interests, work toward mutual success, and help you build long-term wealth and stronger practices for your colleagues and your patients.