Why medical real estate brokers bring their clients to Montecito (and why sellers often work directly with us)
Since 2006, medical office brokers have steered medical office sellers to Montecito because we make them look like heroes to their clients. How? By treating owners of medical real estate as long-term partners in wealth-building, not just participants in a transaction. And by creating wins for sellers that go well beyond the sale.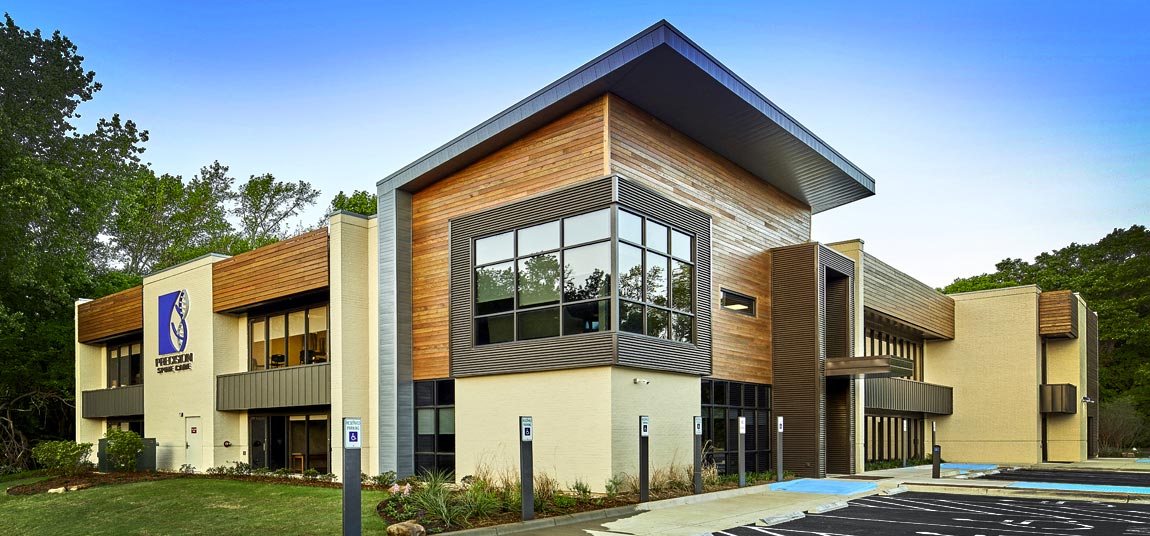 Montecito frequently buys medical buildings directly from their owners, without involvement by medical real estate brokers.
Is using a medical real estate broker the only way to sell your building?
Not necessarily. As a leading buyer of medical office and surgery center properties, Montecito Medical often works through medical office brokers. Frequently, we also work directly with physician groups, developers and health systems to structure and complete win/win deals that align our interests with theirs. With Montecito, you don't have to shop around for the best deal. And broker commission won't be subtracted from the sale price you realize from your real estate.
---
"We had offers to buy our property through a medical real estate broker."
Dr. John Sheppard of Virginia Eye Consultants explains how the process of selling his group's building through a medical office broker led them to partner with Montecito, both for the sale and far beyond.
Beyond a third-party medical office broker.
Case Studies
Read a few case studies on how Montecito has worked with medical office owners and medical real estate brokers to create winning transactions and partnerships.
Read Our Case Studies
12 Reasons Why Medical Real Estate Brokers Bring Clients to Montecito
We help medical office owners make the most from their real estate — with both immediate and long-term benefits.
Sellers not only receive market value for their medical real estate; they can continue to manage the property if they choose.
We enable physician groups and developers to re-invest a share of the sale proceeds back into their real estate — providing monthly income streams, significant tax savings and an opportunity to profit a second time when we re-sell the property.
We structure deals to align the frequently competing interests of physicians within a practice group.
We have the flexibility to accommodate the specific wants and needs of sellers.
We lock in long-term leases that enable us to pay a higher price for the property and gives medical office tenants added security and cost certainty going forward.
Unlike REITs, we focus our acquisitions entirely on medical real estate. Over the course of 15 years, we have developed a deep understanding of the needs of medical office tenants and physician groups.
Montecito is utterly unbureaucratic. You will always deal with a senior decision-maker.
We've earned a reputation for doing what we say we'll do. When we commit to a deal, we close on it' even when it's large, complex, and on a fast track.
Thanks to our proprietary medical real estate analysis platform, we can accurately evaluate every medical market in the United States and every medical office property, connecting complex data on local demographics, medical procedures, physician referral patterns, medical practices (and their competitors) and individual physician volumes.
Working with some of the country's largest institutional investors, we have the capital to maintain a steady pipeline of medical real estate acquisitions.
Beyond buying their buildings, we provide physicians and medical groups with a range of additional products and services to help them build wealth and build stronger practices — from opportunities to invest in medical real estate with tax-deferred dollars to group purchasing discounts on products that medical providers use every day. We can even help you pinpoint the best locations to situate new medical office facilities, plan for entry into new markets and identify opportunities to expand services that you may not have recognized.
Bonus reason – We have $1 billion in capital ready to invest.
Montecito's distinctive, relationship-building approach has proven extremely popular among physician groups, developers, health systems and medical real estate brokers — and is becoming a new model for the industry.

For three consecutive years, Montecito Medical has been named a key influencer in healthcare real estate by GlobeSt.com and the editors of Healthcare Real Estate Insights, a publication widely read by medical office brokers.
---
Learn more about why Montecito is a leader in the medical real estate field.
What to expect when you sell
Prospective acquisitions go to Montecito's underwriting team for analysis.
Montecito sends you a letter of intent (LOI) with a formal offer and purchase price.
If you agree to the proposed terms, sign the LOI and return to us.
We will submit a Purchase-Sale Agreement (PSA), which both sides will discuss and reach mutual agreement.
We perform due diligence on the property.
The transaction closes. (While all transactions vary, we often can close within 60 days of receiving a signed LOI.)
Why it's a favorable time to sell your medical office building
Medical office values today are at a peak. Especially in the wake of the COVID-19 pandemic, when many other forms of commercial real estate suffered, medical office buildings (MOBs) maintained their historical pattern of being recession-resistant, with stable occupancy and rental rates. As a result, private equity investors looking for safer havens have accelerated the flow of capital into the MOB sector, creating demand that is outstripping the supply of available properties.
Usually, physicians sell their medical office building only once in their careers.
It's a big decision, with many moving parts. Before you sell, to talk with Montecito — people who have made a reputation of building relationships that align interests, work toward mutual success, and help you build long-term wealth and stronger practices for your colleagues and your patients.