Montecito Acquires Medical Office Building in Houston Suburban Marketplace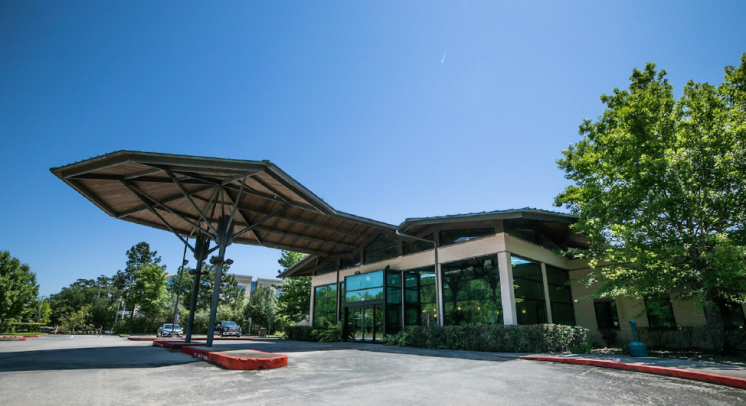 Montecito Medical, a premier owner of medical office properties throughout the U.S., has completed the acquisition of a medical office building in the Houston suburb of The Woodlands.
The 23,731 square-foot facility, built in 2006, is 100% leased to two well-established provider groups, Northwoods Urology and Aspire Hospital.
"As evidenced by our level of acquisition activity in the Greater Houston area, we believe that the market fundamentals and outstanding medical providers here offer important opportunities for us and for the physicians we serve," said Chip Conk, CEO of Montecito Medical Real Estate. "This acquisition in The Woodlands not only enables us to own a very attractive property in a dynamic submarket; it establishes partnerships between Montecito and two of the area's most respected healthcare providers."
Northwoods Urology, which leases 13,431 square feet of the building, is a five-physician group practice that has served the North Houston area for more than 20 years. As one of the Houston area's preeminent urology groups, Northwoods offers treatment for a full range of urological conditions. In addition to its medical office in The Woodlands, the group maintains locations in Huntsville and Kingwood.
Aspire is a physician-owned hospital specializing in behavioral health, diagnostic imaging, physical therapy, sleep diagnostics and radiation oncology. It is one of the only acute care hospitals in the U.S. that can provide treatment for patients experiencing a mental health crisis that may have accompanying medical complications. At its satellite location in The Woodlands, where it leases 10,300 square feet of space, Aspire's oncologists focus on brain, head and neck, lung, breast, OB/GYN and prostate cancers. In addition to its hospital in nearby Conroe, Aspire operates a third location in Huntsville.
The Woodlands medical office property is advantageously situated at 136 Vision Park Boulevard, just off Interstate 45 in a retail and medical corridor. More than 50,000 people live within a three-mile radius of the property, which is within one mile of four major hospitals.
The Woodlands is an award-winning, master-planned community located 27 miles north of downtown Houston. With a population of more than 113,000, the community ranks as one of the fastest growing cities in the United States and in 2020 was rated second on a list of Best Places to Live in America.
The Woodlands acquisition continues Montecito's recent expansion in Texas. In the past 12 months, the company also has acquired medical office properties in San Antonio, Katy, Texarkana, Tyler, Corpus Christi and Sunnyvale.
About Montecito Medical
Montecito Medical is one of the nation's largest privately held companies specializing in healthcare-related real estate acquisitions and partnering with physicians and developers to fund development of medical real estate. The company also supports providers with a suite of AI-powered technology solutions that increase revenues, reduce costs and build physician wealth. Since 2006, Montecito has completed transactions involving more than $5 billion in medical real estate. Headquartered in Nashville, TN, the company has been named for five consecutive years as a "key influencer in healthcare real estate" by GlobeSt.com and the editors of Real Estate Forum. For more information, please visit www.montecitomac.com.
---
Go Back