Montecito Acquires New Medical Office Property in Suburban Richmond, VA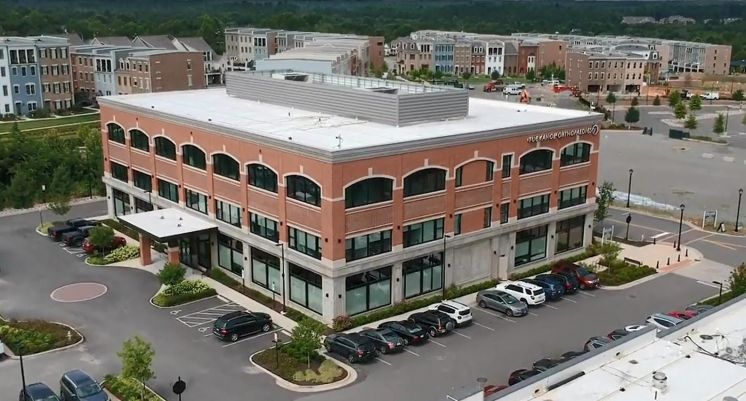 Montecito Medical Real Estate, a premier owner of medical office properties throughout the U.S., has completed the acquisition of a Class A, multi-tenant medical property in the Richmond suburb of Henrico, Virginia.
The 45,333 square-foot, Class A GreenGate Medical Office Building, constructed in 2019, is currently home to five medical tenants under long-term lease, including Tuckahoe Orthopedic Associates, East Coast Endodontics, RVO Orthodontics, River Run Dental and PartnerMD. A sixth tenant, VCU Health, is scheduled to occupy 9,000 square feet of the building's space on April 1, 2021, which will bring the occupancy rate for the property to 94%.
"This is our second medical office acquisition in the Richmond market in as many months, and it brings to an even dozen the number of properties we own in Virginia," said Chip Conk, CEO of Montecito Medical. "This market and this state obviously offer investment opportunities that we find very attractive, and on top of that we had the opportunity with the GreenGate Medical Office Building to acquire an almost new asset with a number of market-leading providers as tenants in a highly desirable area. We are very excited about this acquisition."
Tuckahoe Orthopedic Associates, which occupies nearly 15,000 square feet of the GreenGate MOB, is a market-dominant provider that has served the Richmond area for more than 40 years, treating patients ranging from children to older adults and from local sports teams to Olympic athletes. The group has two other locations in addition to the GreenGate MOB property.
PartnerMD, currently the building's second largest tenant, is a leading provider of concierge medicine and executive health services. At the Henrico location, the group provides primary care services.
RVO Orthodontics has been named as Richmond's top orthodontic group and as one of the area's top dentists for seven consecutive years. The growing practice has two other offices in the market area. The GreenGate MOB location serves as RVO's main office.
River Run Dental provides general dentistry, cosmetic dentistry, implant dentistry and restorative dentistry at this location, while East Coast Endodontics is an award-winning practice in Virginia that provides root canals and endodontic therapies. The group has two locations in the Richmond MSA.
VCU Health is Virginia's leading health system, encompassing an academic medical, the region's only full-service children's hospital, and more than 80 locations. When it begins providing women's health services at the GreenGate property on April 1, VCU Health will become the building's second largest tenant.
"Working with Chip and his team through the transaction has been a pleasure," said Ricky Core, President of Richmond-based Markel|Eagle Partners. "We are excited to welcome Montecito Medical to the ownership mix at GreenGate."
The GreenGate MOB, at 3400 Haydenpark Lane, is strategically located in Richmond's Northwest Quadrant, in an affluent area near high-end retail and new residential development. The property is situated just off a major artery, US Highway 250, with convenient access to Interstate 64.
Henrico County is a growing and highly attractive market of approximately 335,000 people. The county is rated the #1 Best Place to Raise a Family in Virginia, boasts the #2-rated school system in the Commonwealth and is headquarters to four Fortune 1000 companies.
About Montecito Medical
Montecito Medical is one of the nation's largest privately held companies specializing in healthcare-related real estate acquisitions and funding the development of medical real estate. Montecito is a leading resource for both medical real estate owners and healthcare providers seeking to monetize or expand their holdings. Since 2006, it has completed transactions across the United States involving more than $5 billion in medical real estate. Headquartered in Nashville, TN, Montecito has been named as a "key influencer in healthcare real estate" for four consecutive years by GlobeSt.com and the editors of Real Estate Forum. Chip Conk, the company's CEO, was named Healthcare Real Estate Executive of the Year for 2021 by Healthcare Real Estate Insights. For more information about Montecito Medical, please visit www.montecitomac.com.
---
Go Back