Montecito Acquires Suburban Medical Office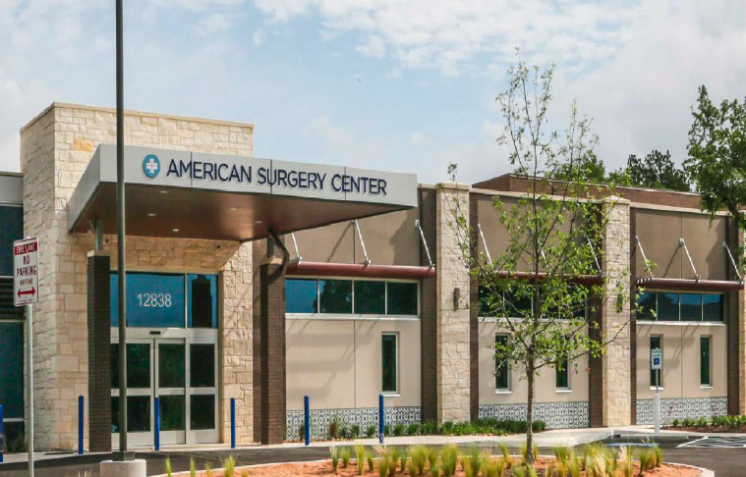 Montecito Medical, a premier owner of medical office properties throughout the U.S., has completed the acquisition of a new medical office building that is home to an ophthalmological surgery center in San Antonio, Texas.
The American Surgery Center building, located in the city's northern suburbs, offers 11,544 rentable square feet and is 100% occupied by a surgery center operated in partnership between Surgery Partners and a local ophthalmologist. The facility was completed in 2019.
"Ambulatory surgery centers like this one, located conveniently near where patients live, represent a growing wave in healthcare," said Chip Conk, CEO of Montecito Medical Real Estate. "So we are pleased to have been able to acquire this outstanding, almost new asset in an advantageous location amid a dynamic medical market. Just as important, we are excited about the opportunity to serve as a long-term partner with such a respected healthcare provider."
Surgery Partners is a leading operator of surgical facilities and ancillary services with more than 180 locations spanning 32 states. Surgeons at the company's facilities provide services in a range of medical specialties. The seven ophthalmologists that utilize the American Surgery Center perform procedures that include cataract surgeries, corneal transplants, refractive lens exchanges and multiple glaucoma procedures.
The property is advantageously situated on San Antonio's affluent north side just off Wurzbach Parkway, a new freeway that extends to San Antonio International Airport and the city's northeast side. The Surgery Center location is flanked by two large residential areas.
The acquisition continues Montecito's rapid expansion in Texas. In late April the company acquired a medical office property in the San Antonio suburb of Westover Hills. In the past year, the company also has acquired medical office properties in Corpus Christi, Tyler, Texarkana, Katy, and Sunnyvale.
About Montecito Medical
Montecito Medical is one of the nation's largest privately held companies specializing in healthcare-related real estate acquisitions and funding the development of medical real estate. Montecito is a leading resource for both medical real estate owners and healthcare providers seeking to monetize or expand their holdings. Since 2006, it has completed transactions across the United States involving more than $5 billion in medical real estate. Headquartered in Nashville, TN, Montecito has been named as a "key influencer in healthcare real estate" for four consecutive years by GlobeSt.com and the editors of Real Estate Forum. Chip Conk, the company's CEO, was named Healthcare Real Estate Executive of the Year for 2021 by Healthcare Real Estate Insights. For more information about Montecito Medical, please visit www.montecitomac.com.
---
Go Back