Montecito Acquires Two Urology Medical Office Properties in Northwest Louisiana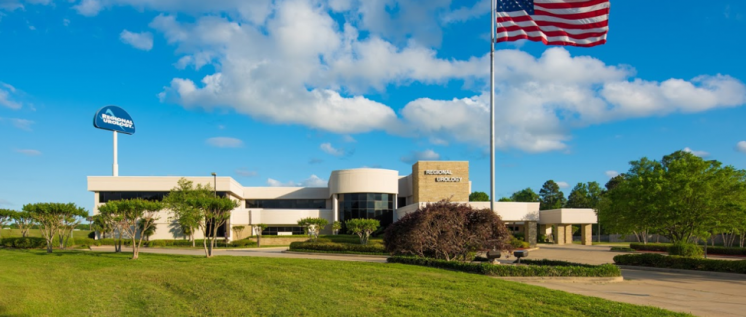 Montecito Medical Real Estate, a premier owner of medical office properties throughout the U.S., has completed the acquisition of two adjoining medical office buildings in Shreveport, Louisiana, that are home to the area's leading urology group.
The two buildings, which together encompass more than 61,000 square feet, are 100% leased to Regional Urology. The buildings include clinical space, an ambulatory surgery center, imaging center, lab/research space, and a pharmacy.
"We have been extremely active recently with medical office acquisitions in northeast Texas and Arkansas, and we are very proud to add the Regional Urology properties to our rapidly growing portfolio," said Chip Conk, CEO of Montecito Medical. "Even more important, we are excited about embarking on a long-term relationship with one of the most respected providers in the entire state of Louisiana."
The relationship extends beyond that of landlord and tenant. Availing themselves of opportunities created by a hybrid sale-leaseback model pioneered by Montecito, a number of physicians within the group reinvested a share of the sale proceeds back into the property, retaining an ownership stake that will generate tax advantages and monthly income streams going forward. "Our reinvestment program has proven very popular with physicians over the years," Conk said, "and it's one of the ways we live our mission of taking care of the physicians who take care of all of us."
Regional Urology, the second largest private urology practice in Louisiana, is the dominant provider for the Ark-La-Tex region, with an active patient base of more than 140,000 who come from northwest Louisiana, East Texas, southern Arkansas and as far away as Baton Rouge. At its state-of-the-art facilities in Shreveport, the group's 10 physicians provide a full range of urological services, including radiology and oncology treatment. The group also sees patients in Natchitoches and West Monroe, Louisiana.
The property is advantageously situated on Bert Kouns Industrial Loup on Shreveport's south side, within one block of Interstate 49 and minutes from Interstate 20.
As Louisiana's third-largest city, with approximately 450,000 people in its MSA, Shreveport is a major medical hub for the entire Ark-La-Tex region. Louisiana State University Health-Shreveport is one of the state's top medical schools.
About Montecito Medical
Montecito Medical is one of the nation's largest privately held companies specializing in healthcare-related real estate acquisitions and partnering with physicians and developers to fund development of medical real estate. The company also supports providers with a suite of AI-powered technology solutions that increase revenues, reduce costs and build physician wealth. Since 2006, Montecito has completed transactions involving more than $5 billion in medical real estate. Headquartered in Nashville, TN, the company has been named for five consecutive years as a "key influencer in healthcare real estate" by GlobeSt.com and the editors of Real Estate Forum. For more information, please visit www.montecitomac.com.
---
Go Back