Montecito Medical Acquires Another Medical Office Property in Chicago Area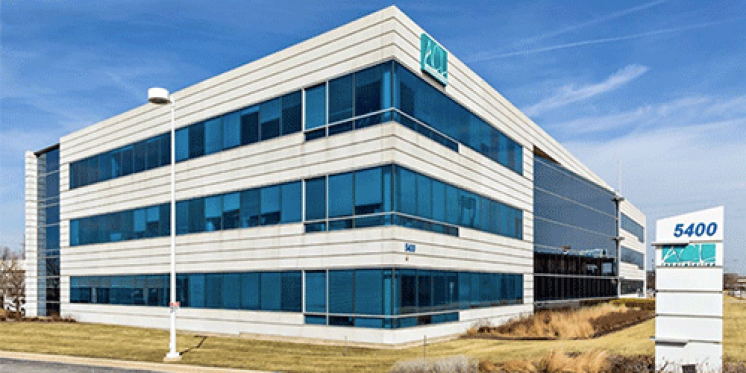 Montecito Medical has completed the acquisition of a large medical property in the Chicago suburb of Rosemont, Illinois.
The building, which offers more than 97,500 square feet of space, is fully leased to ACL Laboratories, which is part of Advocate Aurora Health.
"We are pleased to have acquired this outstanding medical real estate asset, said Tony Shallcross, Senior Associate - Investments at Montecito. "It will be a great addition to our growing Chicago-area portfolio, and we look forward to continuing to build our relationship with Advocate Aurora Health in the coming years."
Cushman & Wakefield Institutional Capital Markets based in Chicago represented the seller in the transaction.
One of the nation's top 12 not-for-profit health systems, Advocate Aurora Health encompasses 27 hospitals and more than 500 sites of care, with 75,000 employees and revenues of $14 billion. ACL, one of the 10 largest health system laboratories in the U.S., provides services to patients of Advocate Aurora Health. Its staff includes board-certified pathologists, Ph.D. chemists and microbiologists, registered medical technologists/technicians, cytotechnologists, histotechnicians and specialists in information technology.
The property sits in Rosemont, an affluent suburb of Chicago. ACL uses the property for a wide variety of laboratory diagnostics including clinical chemistry, coagulation, cytogenetics, cytology, diagnostic immunology, endocrinology, hematology, histology, immunohematology, immunohistochemistry, microbiology, molecular diagnostics, mycology, parasitology, serology and transfusion medicine. The location next to I-90 and I-294 provides an advantageous site for transporting patient samples for testing. This location serves the Advocate Aurora Health hospital and clinical network within a tri-state area (Illinois, Indiana, Wisconsin).
The acquisition expands Montecito's growing footprint in the Chicago area. The company also recently acquired a medical office property in Naperville, Illinois.
"We are excited about the opportunities we are seeing in the greater Chicago area, and we are actively building relationships here with medical real estate owners and their tenants," said Chip Conk, CEO of Montecito Medical.
About Montecito Medical
Montecito Medical is one of the nation's largest privately held companies specializing in healthcare-related real estate acquisitions and funding the development of medical real estate. Montecito is a leading resource for both medical real estate owners and healthcare providers seeking to monetize or expand their holdings. Since 2006, it has completed transactions across the United States involving more than $5 billion in medical real estate. Headquartered in Nashville, TN, Montecito has been named as a "key influencer in healthcare real estate" for four consecutive years by GlobeSt.com and the editors of Real Estate Forum. Chip Conk, the company's CEO, was named Healthcare Real Estate Executive of the Year for 2021 by Healthcare Real Estate Insights. For more information about Montecito Medical, please visit www.montecitomac.com.
---
Go Back