Montecito Medical Acquires Cardiac Center Facility in Arizona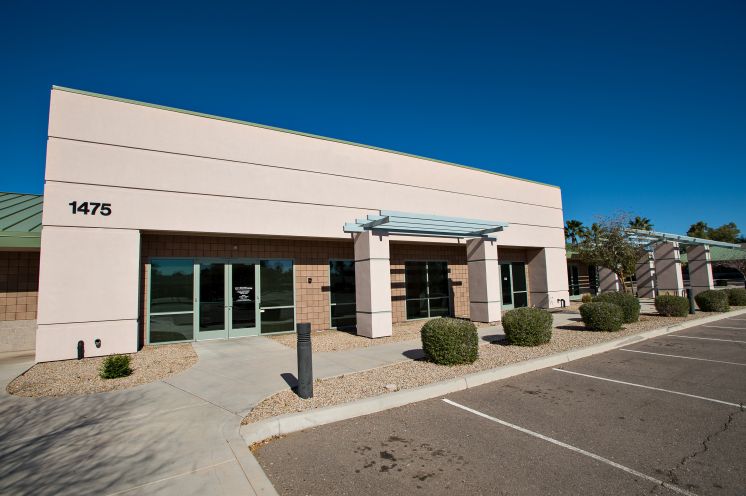 Montecito Medical, a premier owner of medical office properties throughout the U.S., has completed the acquisition of a cardiac ambulatory surgery center (ASC) leased to a leading health system in suburban Phoenix.
The Banner Health – Cardiac Center for Excellence Ambulatory Surgery Center, situated in the rapidly growing market of Chandler, is fully leased to Banner Health. The 12,926 square-foot facility was constructed in 2009, with a major buildout and renovation project currently underway.
"We are very excited about the opportunity to partner with the dominant healthcare provider in the Phoenix-Scottsdale area in the success of this outstanding medical asset," said Chip Conk, CEO of Montecito Medical Real Estate. "That partnership is reflected in Banner Health's long-term lease commitment and its investment of $1 million to build out the ASC and clinical space. We look forward to working with them to build on this relationship and to position Banner Health to carry out its mission even more effectively."
The Cardiac Center for Excellence ASC is at the forefront of an evolving healthcare system in which more procedures that once were performed in hospital settings now can be provided in the high-quality, lower cost environment of ambulatory surgery centers. Surveys indicate that a large majority of patients also prefer receiving care in ASCs that are away from hospital campuses and more convenient to where they live. The expansion and renovation of the Medicare-certified ASC at the Chandler location, which is scheduled for completion in May, comes in the wake of recent approval by the Centers for Medicare and Medicaid Services of reimbursement for a number of cardiac procedures performed in such outpatient settings.
Phoenix-based Banner Health operates 29 hospitals, including three academic medical centers, along with a number of specialized facilities in six states from California to Nebraska. With more than 50,000 employees, the non-profit health system is the largest employer in Arizona and among the largest in the United States. Banner has been named one of the top five large health systems in the country by Truven Analytics (formerly Thomson Reuters).
The ASC property is strategically situated at 1475 Chandler Road on a busy commercial thoroughfare adjoined by large residential areas. The building is just two blocks away from the 338-bed Chandler Regional Medical Center.
Chandler has been one of the nation's fastest growing cities for the past several decades. In the 1980s, its population surged from 30,000 to nearly 90,000 and has steadily continued to grow to a current level of more than 268,000, based on the most recent US Census estimates.
The Banner Health property is the second medical office acquisition in Chandler in recent months for Montecito. In October 2020, the company acquired a 20,000 square-foot facility leased to Southeast Valley Gastroenterology & Endoscopy. "Not only is the dynamic suburban Phoenix market highly attractive to us, but establishing a strong presence creates opportunities for Montecito to acquire additional properties here," Conk said. "One reason we were selected as the buyer for this asset, along with our track record for surety of close, is that we had so recently acquired a similar asset in this marketplace."
About Montecito Medical
Montecito Medical is one of the nation's largest privately held companies specializing in healthcare-related real estate acquisitions and partnering with physicians and developers to fund development of medical real estate. The company also supports providers with a suite of AI-powered technology solutions that increase revenues, reduce costs and build physician wealth. Since 2006, Montecito has completed transactions involving more than $5 billion in medical real estate. Headquartered in Nashville, TN, the company has been named for five consecutive years as a "key influencer in healthcare real estate" by GlobeSt.com and the editors of Real Estate Forum. For more information, please visit www.montecitomac.com.
---
Go Back