Montecito Medical Acquires Digestive Health and Surgery Center Property Near Pittsburgh, PA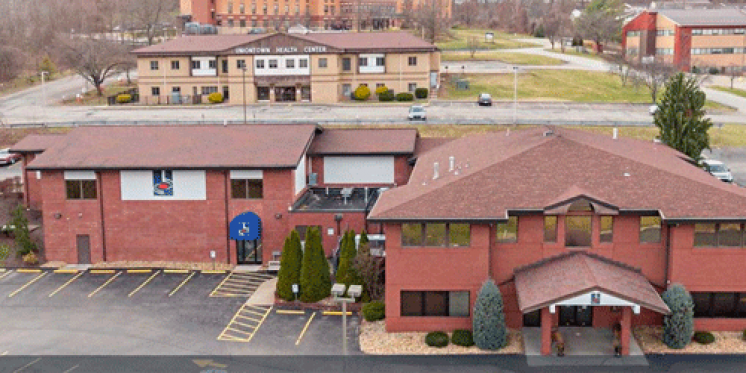 Montecito Medical, a premier owner of medical office properties nationwide, has completed the acquisition of a 17,865-square foot medical building in the Pittsburgh area.
The building is fully occupied under long-term lease by two medical tenants: U.S. Digestive Health and Southwestern Endoscopy Center.
"We are excited about the opportunity to acquire another Class A medical office asset and to work in partnership with the physicians who practice there," said Rus Gudnyy, Senior Vice President of Investments at Montecito Medical.
U.S. Digestive Health is the leading gastroenterology practice in Central and Eastern Pennsylvania, with 24 locations and nearly 100 physicians within the region. The Uniontown property is the group's first location in Western Pennsylvania.
Southwestern Endoscopy Center, which operates its ambulatory surgery center in partnership with nearby Uniontown Hospital-West Virginia University Medicine, annually performs approximately 11,000 GI procedures at the property.
"We are very pleased to enter into a long-term relationship with Montecito Medical," said Fred Ruthardt, M.D., President of Southwestern Gastrointestinal Specialists. "With Montecito as the owner of our building, our physicians can focus on what we do best as we continue to grow and serve our patients."
The Uniontown acquisition continues Montecito's expansion in Pennsylvania, where the company has acquired five other medical properties so far in 2022. "We remain bullish on the opportunities we're seeing across the state, and we look forward to working with other medical office owners here to help them make the most of their real estate," said Chip Conk, CEO of Montecito Medical.
About Montecito Medical
Montecito Medical is one of the nation's largest privately held companies specializing in healthcare-related real estate acquisitions and partnering with physicians and developers to fund development of medical real estate. The company also supports providers with a suite of AI-powered technology solutions that increase revenues, reduce costs and build physician wealth. Since 2006, Montecito has completed transactions involving more than $5 billion in medical real estate. Headquartered in Nashville, TN, the company has been named for five consecutive years as a "key influencer in healthcare real estate" by GlobeSt.com and the editors of Real Estate Forum. For more information, please visit www.montecitomac.com.
---
Go Back