Montecito Medical Acquires Four-Building Medical Office Portfolio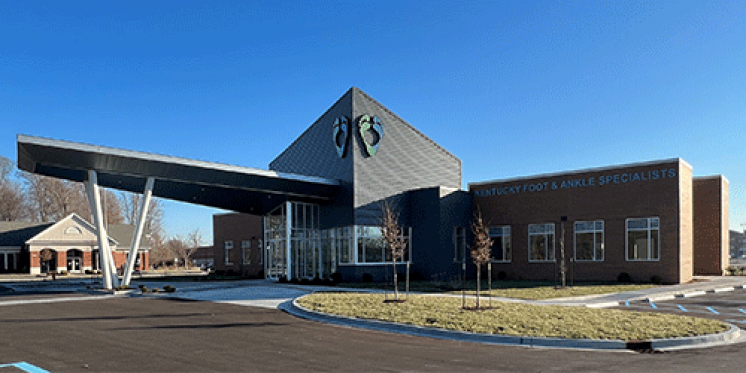 Montecito Medical has completed the acquisition of a four-building medical office portfolio in northern Kentucky and southern Indiana.
The four properties, all 100% leased to Kentucky / Indiana Foot and Ankle Specialists, have a combined total of approximately 24,800 square feet. The four clinic buildings are respectively located in Louisville, Elizabethtown and Bardstown, Kentucky, and in New Albany, Indiana.
"We are excited to acquire these four excellent assets, which include two properties that opened in the past year," said Bryan Brown, Senior Vice President of Acquisitions at Montecito Medical. "We look forward to building a long-term partnership with these physicians who practice in these buildings."
Clinton Parker, Jordyn Kelly and Michael Peel of Brown Gibbons Lang & Co. represented the seller in the transaction.
Kentucky/Indiana Foot and Ankle Specialists is the region's largest podiatric practice, with a network of 16 physicians across seven locations. In 2021, the practice was acquired by Podiatry Growth Partners (now Pacesetter Health), a leading private equity-backed owner and practice management group focused on partnering with best-in-class lower extremity healthcare clinics throughout the United States.
The Louisville property, which opened in March, is situated near the southern edge of the city. The Elizabethtown facility, approximately 45 miles south of Louisville near I-65, opened in 2018. The Bardstown Clinic, also completed in 2021, is advantageously situated next to the entrance of the city's largest retirement community. The New Albany property, across the Ohio River from Louisville, draws patients from across southern Indiana.
"We continue to see great opportunity in markets like the Louisville MSA," said Chip Conk, CEO of Montecito Medical. "We look forward to additional opportunities to help provider groups leverage their real estate to build stronger practices for themselves and their patients."
About Montecito Medical
Montecito Medical is one of the nation's largest privately held companies specializing in healthcare-related real estate acquisitions and partnering with physicians and developers to fund development of medical real estate. The company also supports providers with a suite of AI-powered technology solutions that increase revenues, reduce costs and build physician wealth. Since 2006, Montecito has completed transactions involving more than $5 billion in medical real estate. Headquartered in Nashville, TN, the company has been named for five consecutive years as a "key influencer in healthcare real estate" by GlobeSt.com and the editors of Real Estate Forum. For more information, please visit www.montecitomac.com.
---
Go Back