Montecito Medical Acquires Large Surgical Center in NC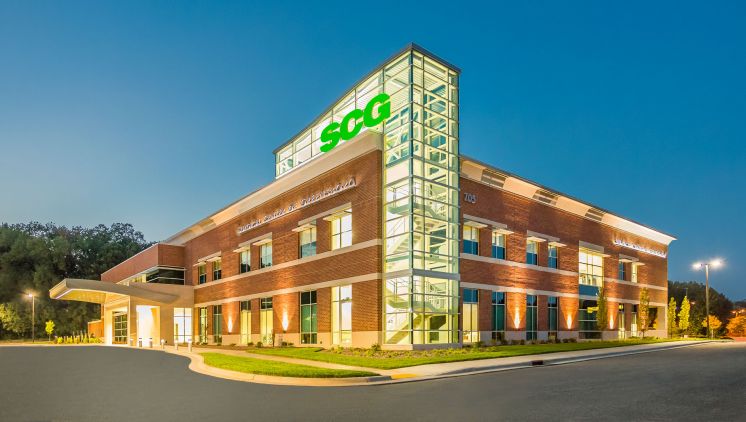 Montecito Medical Real Estate, a premier owner of medical office properties throughout the U.S., has completed the acquisition of the Surgical Center of Greensboro property in Greensboro, NC.
The two-story, state-of-the-art, multi-specialty facility, constructed in 2017, encompasses 60,000 square feet. The building is 100% occupied by Surgical Center of Greensboro, LLC, which is an affiliate of Surgical Care Affiliates (SCA).
"This is an exceptional, almost new building with an outstanding tenant in a dynamic medical market," said Chip Conk, CEO of Montecito Medical Real Estate, "and it is well situated near residential areas that make it convenient to patients. We are very pleased to work with the physicians of Surgical Center of Greensboro as part of the Montecito portfolio."
More than 100 physicians operate at the surgery center, where patients can receive a wide range of services under one roof, from general surgery to orthopedic, oral/maxillofacial, ophthalmic, gynecological, otologic, neurosurgical, urologic, cosmetic/reconstructive, ENT and pain management procedures. The center is part of a network of more than 200 outpatient surgery centers affiliated with SCA, a national leader that partners with medical groups and health systems to optimize surgical facilities.
Surgical Center of Greensboro is situated northwest of downtown Greensboro and adjoins several established residential neighborhoods, making it more convenient for the growing percentage of patients who wish to receive surgical care in an outpatient setting that is closer to home and away from a hospital campus.
Taking advantage of Montecito's pioneering Provider Real Estate Partnership (PREP) program, more than 40 of the physicians in the group elected to reinvest a portion of the sale proceeds back into the building and maintain an ownership stake in the property while enjoying significant tax advantages and the opportunity for "a second bite of the apple" when the building eventually is resold as part of a portfolio. The PREP program has proven highly popular among physician groups around the country.
Surgical Center of Greensboro is the first of four acquisitions by Montecito currently scheduled for closing in September, continuing momentum generated by ten acquisitions in August. Eight additional acquisitions are currently slated for closing in October. "While many other potential buyers remained on the sidelines during the COVID-19 pandemic, we have been extremely active," Conk said. "Our pipeline is particularly robust as we look forward to helping even more physician groups maximize the value of their real estate."
About Montecito Medical
Montecito Medical is one of the nation's largest privately held companies specializing in healthcare-related real estate acquisitions and partnering with physicians and developers to fund development of medical real estate. The company also supports providers with a suite of AI-powered technology solutions that increase revenues, reduce costs and build physician wealth. Since 2006, Montecito has completed transactions involving more than $5 billion in medical real estate. Headquartered in Nashville, TN, the company has been named for five consecutive years as a "key influencer in healthcare real estate" by GlobeSt.com and the editors of Real Estate Forum. For more information, please visit www.montecitomac.com.
---
Go Back