Montecito Medical Acquires Medical Office Building in Dallas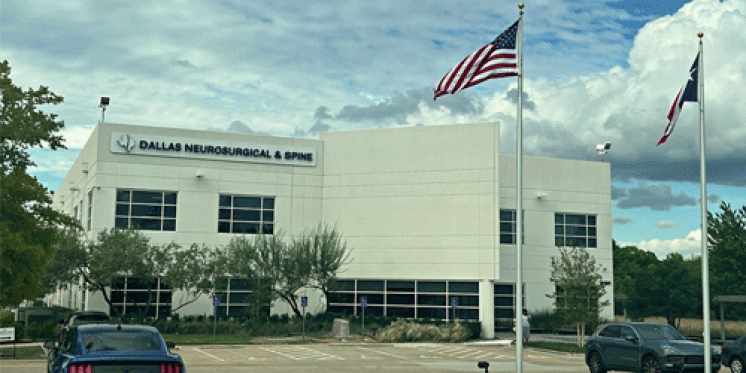 Montecito Medical, a leading acquirer of medical office properties nationwide, has completed the acquisition of a medical office property in the Dallas suburb of Plano, TX.
The 31,247 square-foot building tenanted by five medical providers and anchored by Dallas Neurological and Spine.
"We are delighted to acquire yet another high-quality medical office asset in the DFW Metroplex, where we have completed a number of other acquisitions over the past two years, and are even more excited to begin a long-term relationship with the highly respected providers who serve patients from this property," said Rus Gudnyy, Senior Vice President of Investments at Montecito Medical.
The seller was represented by Simon Figg of Morrow Hill, a national tenant services firm based in Dallas.
During its 50 years of serving patients, Dallas Neurological & Spine has become a national destination for those in need of expert care. In addition to its Plano office, the group's team of renowned, fellowship-trained neurosurgeons deliver care from locations in north Dallas and Frisco. Sixteen miles north of downtown Dallas, Plano is an affluent community of 284,000, making it one of the 10 largest cities in Texas.
In the past two years, Montecito has acquired 15 medical office properties across the Dallas-Fort Worth Metroplex. "We continue to build a very strong presence in this area, and continue to be excited about the number of provider groups interested in partnering with us both to make the most of their real estate and to access AI-powered technology solutions to reduce costs, increase revenues and better serve patients," said Chip Conk, CEO of Montecito Medical.
About Montecito Medical
Montecito Medical is one of the nation's largest privately held companies specializing in healthcare-related real estate acquisitions and partnering with physicians and developers to fund development of medical real estate. The company also supports providers with a suite of AI-powered technology solutions that increase revenues, reduce costs and build physician wealth. Since 2006, Montecito has completed transactions involving more than $5 billion in medical real estate. Headquartered in Nashville, TN, the company has been named for five consecutive years as a "key influencer in healthcare real estate" by GlobeSt.com and the editors of Real Estate Forum. For more information, please visit www.montecitomac.com.
---
Go Back