Montecito Medical Acquires Medical Office Portfolio in Las Vegas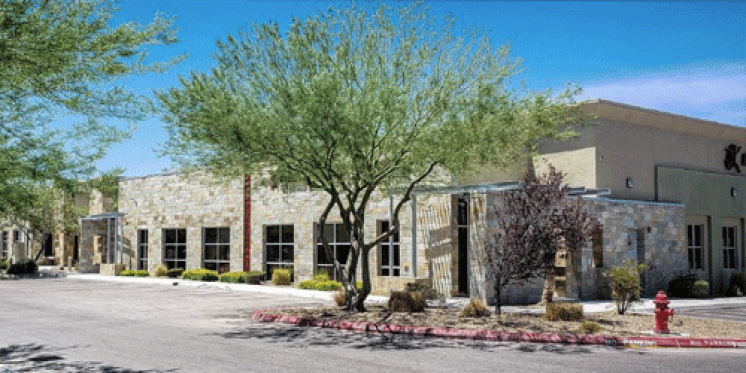 Montecito Medical, a premier owner of medical office properties throughout the U.S., has completed the acquisition of two adjoining medical office buildings (MOBs) in Las Vegas, Nevada.

The two equally sized buildings, which offer a combined total of 21,020 square feet, are occupied by Advanced Orthopedics and Sports Medicine.

"These two assets have outstanding fundamentals — great buildings tenanted by a premier specialty group, plus a great location in one of the most favorable areas within a strong medical marketplace," said Bryan Brown, Senior Vice President of Acquisitions at Montecito Medical. "We are pleased to have been selected as the buyer for these properties."

Barton Hyde with Avison Young Nevada represented the seller.

Advanced Orthopedics, which has served the area since 2005, is a strong and well-established group with eight physicians and 21 practice members. Through its state-of-the-art facilities, the group offers a full range of orthopedic care and procedures that include minimally invasive arthroscopic and microscopic surgeries.

The two properties acquired by Montecito are part of the group's main campus, which also includes an ambulatory surgery center in a separate building. In addition to this primary location, Advanced Orthopaedics also maintains satellite offices in the Centennial Hills area of Las Vegas and in Henderson.

Situated on the southwest side of Las Vegas, the two buildings are one-quarter mile from the San Martin campus of Dignity Health St. Rose Hospital. The property also offers convenient access to Interstate 215.

The Advanced Orthopedic portfolio represents Montecito's second acquisition in Las Vegas in the past two years. "This is an outstanding market area for us, and we're looking to expand our investment here with additional acquisitions in 2022 and beyond," said Montecito CEO, Chip Conk.
About Montecito Medical
Montecito Medical is one of the nation's largest privately held companies specializing in healthcare-related real estate acquisitions and funding the development of medical real estate. Montecito is a leading resource for both medical real estate owners and healthcare providers seeking to monetize or expand their holdings. Since 2006, it has completed transactions across the United States involving more than $5 billion in medical real estate. Headquartered in Nashville, TN, Montecito has been named as a "key influencer in healthcare real estate" for four consecutive years by GlobeSt.com and the editors of Real Estate Forum. Chip Conk, the company's CEO, was named Healthcare Real Estate Executive of the Year for 2021 by Healthcare Real Estate Insights. For more information about Montecito Medical, please visit www.montecitomac.com.
---
Go Back