Montecito Medical Acquires Medical Office Property in Charlotte Area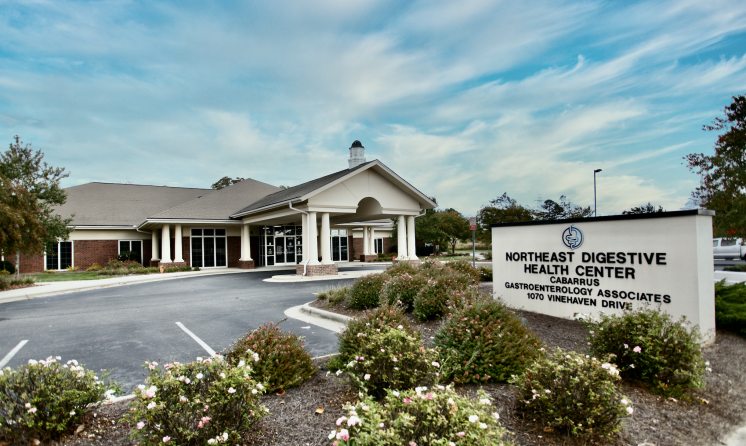 Montecito Medical, a premier owner of medical office properties throughout the U.S., has completed the acquisition of a medical office building in the Charlotte suburb of Concord, North Carolina.

The 14,720 square-foot building is 100% occupied under long-term lease by Northeast Digestive Health center.

"We are very pleased by the opportunity to own this attractive and well-situated medical property, and to be part of a long-term relationship with a premier medical provider that we believe will be mutually beneficial," said Bryan Brown, Senior Vice President of Acquisitions at Montecito Medical.

Northeast Digestive Health has served Cabarrus County and surrounding communities for 40 years. The practice provides a full range of consultative, diagnostic, treatment and procedural services for patients across the area. In addition to the Concord property, which serves as its headquarters, the group maintains two other office locations elsewhere in Concord.

The property is situated in a medical corridor just off Interstate 85, approximately 25 miles northeast of downtown Charlotte.
Concord, the county seat of Cabarrus County, has a population of approximately 100,000 residents, making it the second largest city in the Charlotte metro area and the 10th most populous city in North Carolina. In 2015, WalletHub ranked Concord as the city with the 16th fastest growing economy in the United States, and Charlotte is one of the nation's fastest growing market areas.

The Northeast Digestive Associates property represents Montecito's second acquisition in North Carolina in as many months. Earlier, the company announced its acquisition of a medical office building in Greenville. "Because of the very solid market fundamentals we find across this state, especially in suburban and secondary markets, we are continuing to add to our substantial investments, and continuing to build on opportunities to help physician groups build wealth while building stronger practices," said Montecito CEO Chip Conk.
About Montecito Medical
Montecito Medical is one of the nation's largest privately held companies specializing in healthcare-related real estate acquisitions and funding the development of medical real estate. Montecito is a leading resource for both medical real estate owners and healthcare providers seeking to monetize or expand their holdings. Since 2006, it has completed transactions across the United States involving more than $5 billion in medical real estate. Headquartered in Nashville, TN, Montecito has been named as a "key influencer in healthcare real estate" for four consecutive years by GlobeSt.com and the editors of Real Estate Forum. Chip Conk, the company's CEO, was named Healthcare Real Estate Executive of the Year for 2021 by Healthcare Real Estate Insights. For more information about Montecito Medical, please visit www.montecitomac.com.
---
Go Back