Montecito Medical Acquires Medical Office Property in Kansas City Area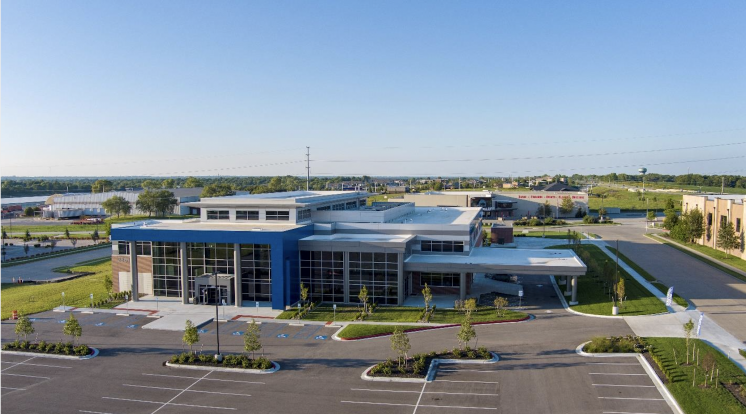 Montecito Medical, a premier owner of medical office properties throughout the U.S., has completed the acquisition of a new medical office building in the Kansas City suburb of Lee's Summit, Missouri.
The property, which opened in 2020, offers just over 40,500 square feet of rentable space and is 100% leased. The building's primary tenant is Beacon Surgery Center, a joint venture between local physician partners and Partners Surgical, a national operator and manager of ambulatory surgery centers (ASCs). Two of the partnering physician groups, Sano Orthopedics and Advanced Surgical Associates, are among the other tenants at the property.
"It was great to work directly with physician ownership on this acquisition, and we're excited for the opportunity to build a long-term relationship with providers who represent the leading edge of orthopedics today," said Tyler Rhoades, Director of Acquisitions at Montecito Medical.
Beacon Surgery Center, which occupies approximately 38% of the building's space, includes five operating rooms, eight pre-operative bays and eight recovery bays.
Sano Orthopedics, which leases approximately 30% of the space, is a regional physician practice that provides services including orthopedics care and surgeries, bone health & wellness, ortho and sports urgent care, joint replacement, needle imaging and regenerative medicine. The practice has six surgeons on staff and an expansive team of mid-level providers, as well as athletic trainers who focus on the holistic musculoskeletal health life cycle. The practice maintains additional locations in Grandview, Missouri, and in Overland Park, Paola and Garnett, Kansas.
EXOS, which leases 17.5% of the space, is national company that provides a variety of services including fitness and wellness programs, sports and performance training, physical therapy, sports medicine and nutrition services. At the Lee's Summit property, the group focuses on physical therapy, dry needling, spine therapy, functional manual therapy, sport-specific rehab and training, and total joint therapy.

Advanced Surgical Associates, which occupies 14% of the building's space, is a market-dominant group whose physicians provide minimally invasive surgical procedures that include hernia repair, laparoscopic surgeries, hemorrhoidectomies, abdominal surgeries and others. ​​​​​​
The property is advantageously situated north of downtown Lee's Summit next to Interstate Highway I-470. Lee's Summit is a fast-growing, affluent suburb that is roughly one half-hour's drive from downtown Kansas City. With a population of more than 101,000, it has become the sixth-largest city in Missouri.
The Lee's Summit acquisition adds to another record-breaking year for Montecito in terms of both dollar value and the number of individual transactions. "We structure everything we do around the needs of physicians," said Montecito CEO Chip Conk. "We are gratified that so many of them continue to rely on us to help them build wealth and build stronger practices for their patients."
About Montecito Medical
Montecito Medical is one of the nation's largest privately held companies specializing in healthcare-related real estate acquisitions and partnering with physicians and developers to fund development of medical real estate. The company also supports providers with a suite of AI-powered technology solutions that increase revenues, reduce costs and build physician wealth. Since 2006, Montecito has completed transactions involving more than $5 billion in medical real estate. Headquartered in Nashville, TN, the company has been named for five consecutive years as a "key influencer in healthcare real estate" by GlobeSt.com and the editors of Real Estate Forum. For more information, please visit www.montecitomac.com.
---
Go Back