Montecito Medical Acquires Medical Office Property Near Tucson, AZ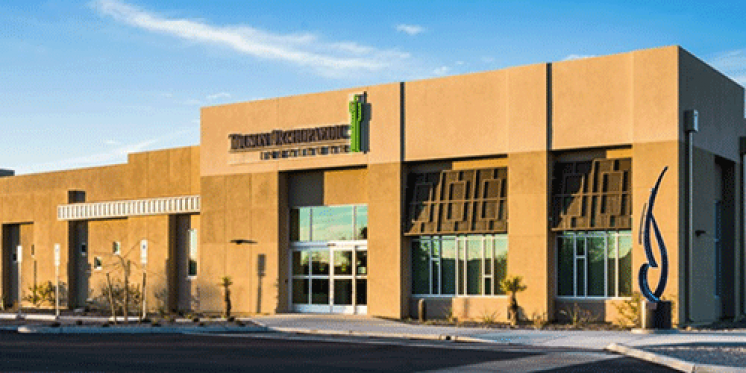 Montecito Medical has completed the acquisition of a specialty medical office property in suburban Tucson, Arizona.
The building, which offers 10,270 square feet of space, is fully occupied by Tucson Orthopaedic Institute under a long-term lease.
"We are excited by the opportunity to acquire another excellent asset in Arizona and to build a long-term relationship with a market-dominant specialty provider," said Bryan Brown, Senior Vice President of Acquisitions at Montecito Medical.
Founded in 1994, Tucson Orthopaedic Institute (TOI) has grown to become the area's largest and most comprehensive orthopedic practice. At the Oro Valley property, the group maintains an orthopedic clinic and provides physical therapy for patients. In addition to the Oro Valley location, TOI operates 7 other locations in the greater Tucson area.
In July 2021, Tucson Orthopaedic affiliated with Orthopedic Care Partners (OCP) in a strategic practice affiliation. OCP is an orthopedic practice management platform comprising The Orthopaedic Institute in Florida, The Steadman Clinic in Colorado, Motion Orthopaedics in Missouri and other leading affiliated practices.
TOI's Oro Valley location is conveniently situated on North Vistoso Park Road, across the street from 146-bed Oro Valley Hospital. Approximately 15 miles from downtown Tucson, this location serves the growing North Tucson area. North Vistoso Park Road is becoming a hub for medical office space near the hospital.
The Oro Valley acquisition expands Montecito's footprint in Arizona. Since the beginning of 2021, the company also has acquired four other medical office properties in in Phoenix, Chandler and Avondale. "We are making a major investment in Arizona markets because of the solid fundamentals here," said Montecito CEO Chip Conk. "We continue to pursue opportunities in the state to help medical office owners make the most of their real estate."
About Montecito Medical
Montecito Medical is one of the nation's largest privately held companies specializing in healthcare-related real estate acquisitions and partnering with physicians and developers to fund development of medical real estate. The company also supports providers with a suite of AI-powered technology solutions that increase revenues, reduce costs and build physician wealth. Since 2006, Montecito has completed transactions involving more than $5 billion in medical real estate. Headquartered in Nashville, TN, the company has been named for five consecutive years as a "key influencer in healthcare real estate" by GlobeSt.com and the editors of Real Estate Forum. For more information, please visit www.montecitomac.com.
---
Go Back