Montecito Medical Acquires New Medical Office Building in Dallas-Fort Worth Area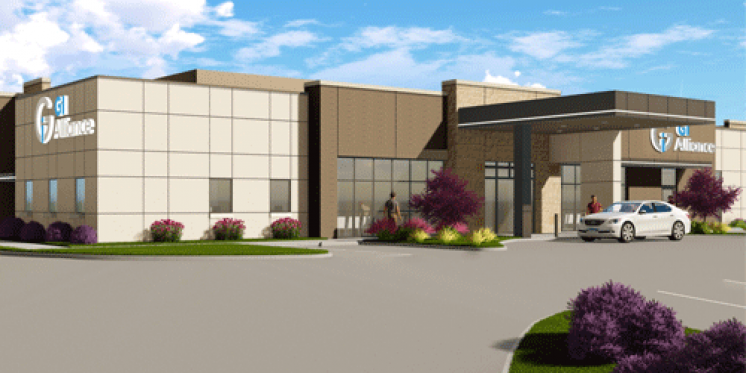 Montecito Medical, a leading acquirer of medical office properties nationwide, has completed the acquisition of a medical office property in the Dallas-Fort Worth Metroplex.
The new, 12,144 square-foot building, tenanted by Willow Park Endoscopy Center and Clinic, is located in Willow Park, a growing community on the west side of Fort Worth.
"We are delighted to acquire yet another brand-new medical office asset in the DFW Metroplex, adding to the number of properties in the Metroplex that are part of our portfolio," said Bryan Brown, Senior Vice President of Acquisitions at Montecito Medical.
Kyle A. Libby of MedCore Partners represented the seller in the transaction.
Willow Park Endoscopy Center and Clinic is a joint venture between GI Alliance, SCA Health, and Texas Health Resources.
GI Alliance is the largest, physician-led gastroenterologist group in the United States. Texas Health Resources is one of the largest faith-based, nonprofit health systems in the United States and the largest in North Texas in terms of inpatients and outpatients served. SCA Health is a specialty care company providing a wide range of care to patients in centers nationwide.
In the past two years, Montecito has acquired more than 15 medical office properties across the Dallas-Fort Worth Metroplex. "We are thrilled for the opportunity to build on the relationships we have established with GI Alliance and Texas Health Resources as we actively expand our large and growing footprint across the DFW area," said Chip Conk, CEO of Montecito Medical.
About Montecito Medical
Montecito Medical is one of the nation's largest privately held companies specializing in healthcare-related real estate acquisitions and partnering with physicians and developers to fund development of medical real estate. The company also supports providers with a suite of AI-powered technology solutions that increase revenues, reduce costs and build physician wealth. Since 2006, Montecito has completed transactions involving more than $5 billion in medical real estate. Headquartered in Nashville, TN, the company has been named for five consecutive years as a "key influencer in healthcare real estate" by GlobeSt.com and the editors of Real Estate Forum. For more information, please visit www.montecitomac.com.
---
Go Back