Montecito Medical Acquires Two Medical Office Buildings in North Carolina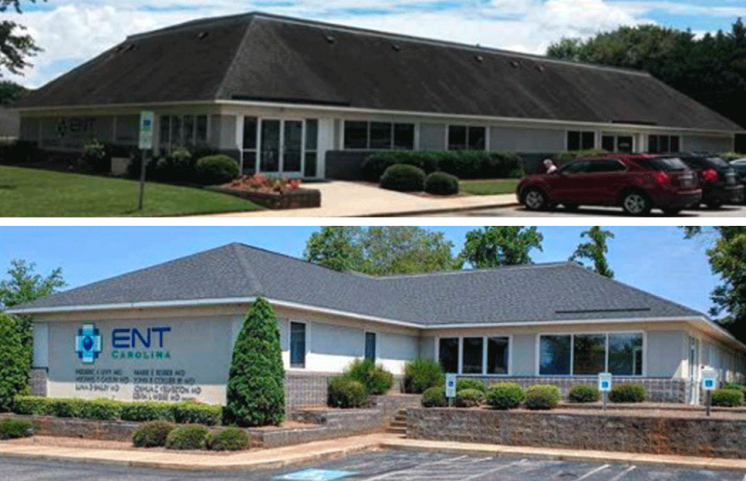 Montecito Medical has completed the acquisition of two medical office buildings in the Charlotte, North Carolina, area.

The two properties, which offer a combined total of 17,049 square feet, are in Gastonia and Shelby, respectively. Both buildings are 100% occupied by ENT Carolina, a market-dominant specialty group.

"We are excited to be entrusted with the ownership and management of these two outstanding properties on behalf of the physicians who practice there and serve patients across the area," said Luke Zarzecki, Acquisitions Associate at Montecito Medical. "We look forward to building a long-term relationship with this well-respected group."

The board-certified physicians of ENT Carolina have been serving a multi-county area west of Charlotte for over 30 years. The group's otolaryngologists provide ear, nose and throat services, as well as allergy/sinus care and a full complement of audiology services.

In both Gastonia and Shelby, ENT Carolina is the only ENT group within a 10-mile radius.

The Gastonia property is located approximately 20 miles west of downtown Charlotte and less than one mile from CaroMont Regional Medical Center. The Shelby asset is located 25 miles west of Gastonia and 1.7 miles from 241-bed Atrium Health Cleveland Hospital. The physicians in the practice maintain active privileges at both hospitals.

The two properties add to Montecito's extensive number of acquisitions in North Carolina. "We continue to be attracted to medical real estate opportunities in this state as we help physicians build wealth while building stronger practices," said Chip Conk, CEO of Montecito Medical.
About Montecito Medical
Montecito Medical is one of the nation's largest privately held companies specializing in healthcare-related real estate acquisitions and funding the development of medical real estate. Montecito is a leading resource for both medical real estate owners and healthcare providers seeking to monetize or expand their holdings. Since 2006, it has completed transactions across the United States involving more than $5 billion in medical real estate. Headquartered in Nashville, TN, Montecito has been named as a "key influencer in healthcare real estate" for four consecutive years by GlobeSt.com and the editors of Real Estate Forum. Chip Conk, the company's CEO, was named Healthcare Real Estate Executive of the Year for 2021 by Healthcare Real Estate Insights. For more information about Montecito Medical, please visit www.montecitomac.com.
---
Go Back